'Where Was God?' Shares Survivors' Stories of Hope a Year After Tornado That Killed Dozens, Caused $2 Billion in Damages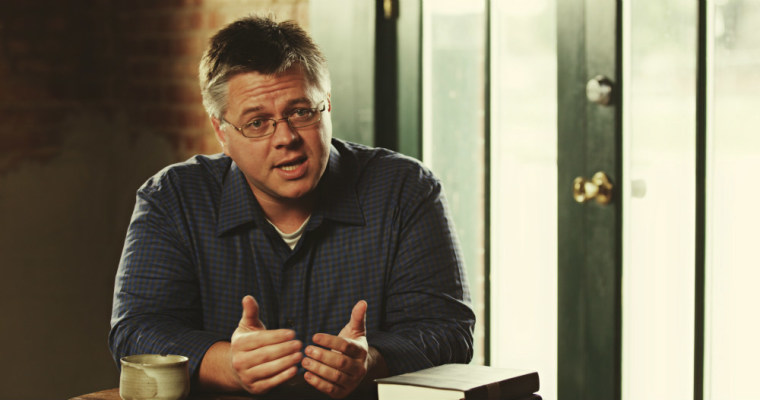 Survivors of a powerful tornado that killed 24 people, injured nearly 400 others and caused more than $2 billion in damages share how their faith in God helped them to make sense of their harrowing experiences and devastating losses in the new documentary, Where Was God? Stories of Hope After the Storm.
On May 20, 2013, a powerful tornado touched down in Moore, Oklahoma, and barreled 17 miles through the state's seventh largest city for a gut-wrenching 39 minutes. An entire elementary school was destroyed, several children from another elementary school were killed, and more than a dozen homes were either flattened or swept away by the storm.
Oklahoma, a tornado-prone state, was hit again in late April when a storm barreled through its borders and those of several other states, leaving at least 35 people dead and countless homes destroyed. But the tornado experienced by Moore residents and those in near-by towns in 2013 was one of the 10 most powerful twisters to ever hit Oklahoma, having inflicted EF5, or 200-plus mph wind damage.
Where Was God? features the stories of parents, children, first responders and volunteers "who recount the timeline of destruction and share the miraculous events that changed their lives forever," according to a press release.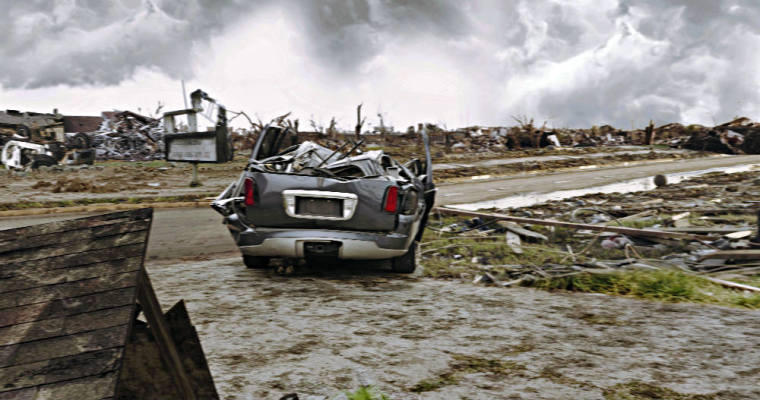 One survivor featured in the documentary is Karen Marinelli, a teacher at Plaza Towers Elementary school who used her body to shield three of her students from the deadly tornado.
"I literally just squeezed my eyes shut as tight as I could, and I buried myself on top of those kids," says Marinelli, whose tailbone was shattered during the storm.
"The wall fell down and it was just so crushing of a feeling. I immediately thought we're gone, we're going to die. I just kept praying, please keep us safe — please help me to breathe. I continuously prayed that we would make it through and that the weight of the wall wouldn't come down anymore."
While Marinelli and her first-graders survived the onslaught, at least seven students elsewhere in the building lost their lives.
Chris Forbes, producer of the documentary, called Oklahomans "the most resilient people" and lauded volunteers who sacrificed their time to help in recovery efforts, which he sees as a "testament to their faith and character."
However, very rarely do people get to witness what recovery from such a devastating storm is actually like, he added.
"Much of the story of recovery is never told," said Forbes. "After the news teams leave, people don't know what it's like to put your life back together after a storm, especially three, six or nine months after. We wanted to answer the question, 'How do life's storms affect your faith?'"
Forbes went on to explain the meaning behind the title of the film.
"We named the film Where Was God? for a reason," he said. "It's OK to ask God why, but we can't answer the why. However, we can show the where. God was there in that storm on May 20 and he's there now in whatever storm you're going through."
Steven Earp, lead pastor of Elevate Church in Moore and executive producer of Where Was God?, echoes Forbes in an emotional scene in the film's trailer, insisting, "There is not a single thing that we could ever go through that our heavenly Father does not understand, and there is not a single dark place that He has not already walked."
Sam Porter, a Moore tornado first responder and state director of Southern Baptist Disaster Relief, said he believes that Where Was God? is so powerful, "it can lead people to the Lord."
"The movie helps viewers see the Fatherhood of God," he added.
Where Was God?, premiering locally in Moore this week, was available for viewing through hosted screenings. The documentary is a Behold Motion Pictures film made in association with Elevate Faith Productions, and produced by Brian Cates and directed by Travis Palmer. Learn more about Where Was God? online: http://www.wherewasgod.com.