Where's the Justice for Child Sex Trafficking Victims? Only 1 in 4 Buyers Get Jail Time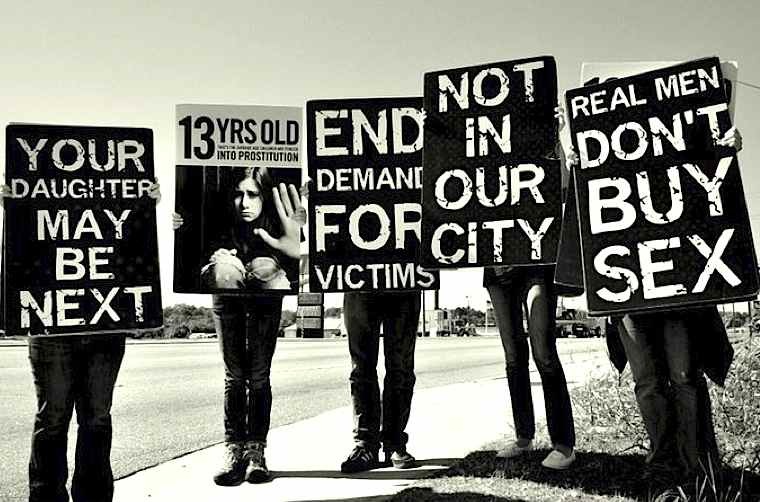 While child sex trafficking is a serious crime, those who purchase sex with minors often avoid stiff punishment in the U.S. criminal justice system, according to a new report.
Approximately 40 percent of people found guilty for purchasing sex with trafficked children in the United States avoid felony charges while 26 percent serve no jail time.
Shared Hope International's Demanding Justice Project report studied over 113 cases where buyers were found guilty of buying sex with a minor in various metropolitan regions of the country including Phoenix, Seattle, the Baltimore-Washington D.C. corridor, and Portland. Only five of the cases proceeded to trial while the rest of the cases settled on plea agreements. Only 81 percent of the guilty buyers were convicted of a felony and none of them were charged with sex trafficking.
"Buyers are putting our children at risk of sex trafficking. The child is exploited by being arrested," Linda Smith, founder of Shared Hope International and former Washington congresswoman, said on a Tuesday conference call with reporters. "Marginally, buyers remain anonymous and avoid detection. We don't think they should be anonymous anymore. Just because they brought cash to the crime, doesn't mean that they should get a free pass. It is time to demand justice for our children."
The study was conducted in collaboration with Arizona State University and the Hickey Family Foundation.
While a little over a quarter of those found guilty didn't serve any prison time, 85 percent of those who were sentenced received suspended sentences. According to the report, it is common to see a buyer negotiate more jail time to avoid felony charges that would limit personal liberties like voting and right to carry a gun.
Smith was highly critical of the inconsistent prosecution nationwide of the consumer that is the catalyst of the nation's sex trafficking market.
At the press conference on Monday to introduce the report, Smith said that judicial leniency given to buyers during the plea process does not serve justice and urged judicialities to hold buyers as accountable as "pimps" under the definition of sex trafficking laws which could warrant as much as five to 15 years in prison. The report found that the average jail time served for someone found guilty of buying sex with a child is about 1.5 years.
"Justice is not consistent across the United States. What other sexual crime to a child would you give leniency to the offender because he gave money to charity and showed remorse?" Smith said. "We in the community need to make sure that these buyers are prosecuted. Not just prosecuted, not just slapped on the wrist, but prosecuted to the fullest extent of the law, as the sexual predators that they are."
The study also found that of the 113 guilty buyers only 66 of them were placed on a sex offender registry. This means that close to 42 percent of guilty purchasers of sex with children can live in any neighborhood without the neighbors knowing of their sexual convictions. The report states that the need for guilty buyers to register as a sex offender can be easily by negotiated around in plea bargaining.
"When prosecutors negotiate a plea deal, they have to balance the need to keep the charge in a category that will require sex offender registration, or allow the defendant to plead to another charge that avoids this requirement but accomplishes another goal, such as a longer prison sentence, victim restitution or, in some cases, avoiding trial where there are evidentiary challenges such as an uncooperative victim witness and/or a lack of corroborating evidence," the report stated. "This decision poses a challenging question for combatting demand since it presents a need to choose between deterrence through sentencing against deterrence and community safety through sex offender registration."
In about 60 percent of the cases where a buyer was initially charged with commercial sexual exploitation of a child, the charges were later reduced to other charges that either don't specify sexual conduct or don't specify sexual conduct with a minor. Fifty-three percent of reduced charges were changed to common prostitution charges, while 26 percent were dropped to just plain child abuse charges.
"It's as simple as this, we have a tolerance in our culture that when buyers of sex with children do face criminal consequences, then they are treated as a man who has just made a mistake," Smith said. "You make a mistake when you buy bad food at the grocery store. You don't make a mistake when you go shopping for kids. That's truly a criminal activity."
Brendan Johnson, who is the U.S attorney for the district of South Dakota urged other districts to be more like South Dakota and Arizona in aggressively using sting operations to crack down on buyers. Johnson claims that actively using sting operations will send a clear message of state's aggressive enforcement on the purchase of sex with a minor.
"We make it clear that if you attempt to purchase sex with a child, you are going to go to federal prison and you are going to go for many, many years," Johnson said. "What do we call someone who tries to purchase sex with a child. We call them a human trafficker. Not just a John, they are also part of the human trafficking network. It is the basic law of supply and demand. It is not a straight line, it is a circle."