James Lankford Interview, Part 1: Immigration Reform Unlikely This Year
James Lankford Interview, Part 1: Immigration Reform Unlikely This Year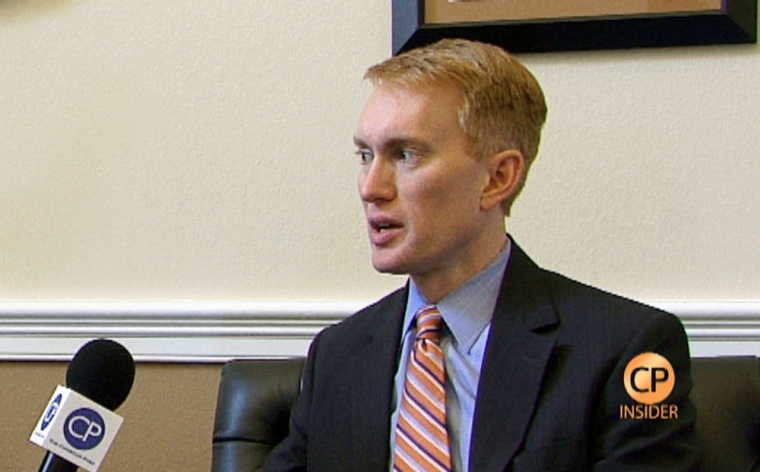 WASHINGTON — Immigration reform is unlikely to get passed this year in the U.S. House, Rep. James Lankford (R-Okla.) told The Christian Post this week. He also spoke about his efforts to combat human trafficking.
"I don't anticipate taking up anything on immigration before we get to the [November] election," Lankford said.
Last year, the House Judiciary Committee developed four bills addressing immigration. Then in January, House Republican leaders released a document Standards for Immigration Reform that included a path to legal status for current unauthorized immigrants.
Proponents of immigration reform were hopeful that legislation would pass this year. About a week later, though, Speaker of the House John Boehner announced there would be a pause on immigration reform because his caucus does not trust President Barack Obama to enforce the law if they pass it.
With immigration reform, Lankford said his "beginning point" is "every person is created in the image of God and has value. Every person. Every person is to be treated with respect.
"Every person is also a citizen of some country. In their country they have rights and responsibilities, in every other country they are a guest."
Lankford added that there is not widespread support for, and he is opposed to, an amnesty program, but that does not mean there should be absolutely no path for some who are currently unauthorized immigrants.
"Take the 11 million who are here illegally, does that mean that all 11 million cannot be citizens? No," he said. "I think there have been some people here who have been engaged, follow laws, all except for the entry laws, which is a misdemeanor, ... . What do you do in those situations? ... What do you do with an infant? There's a lot of questions we need to process through."
On the issue of human trafficking, Lankford proudly announced that a bill he sponsored aimed at ending the use of forced labor by government contractors was passed and signed into law. He is currently working on ensuring that law is enforced.
The SAVE Act, which seeks to criminalize child sex trade advertising on the internet, is the next major piece of legislation seeking to combat human trafficking, Lankford said.
He also spoke about the Obama administration's denial of a grant to the the U.S. Conference of Catholic Bishops that would have been used to help the victims of human trafficking. The USCCB grant was denied because it would not provide referrals for an abortion.
"When our federal government puts a higher priority on [promoting] abortion than ... on actually taking care of people who are trafficked persons, I have a problem with that," he said.
Lankford wants to pressure the administration to change its policy by bringing more awareness of the issue.
In part two of his interview, Lankford explains why he decided to run for the U.S. Senate and how his experience as a youth pastor helps him in Congress.