White Evangelical Favorite Donald Trump Wins Facebook, Twitter Mentions, Ben Carson Comes Second, After GOP Debate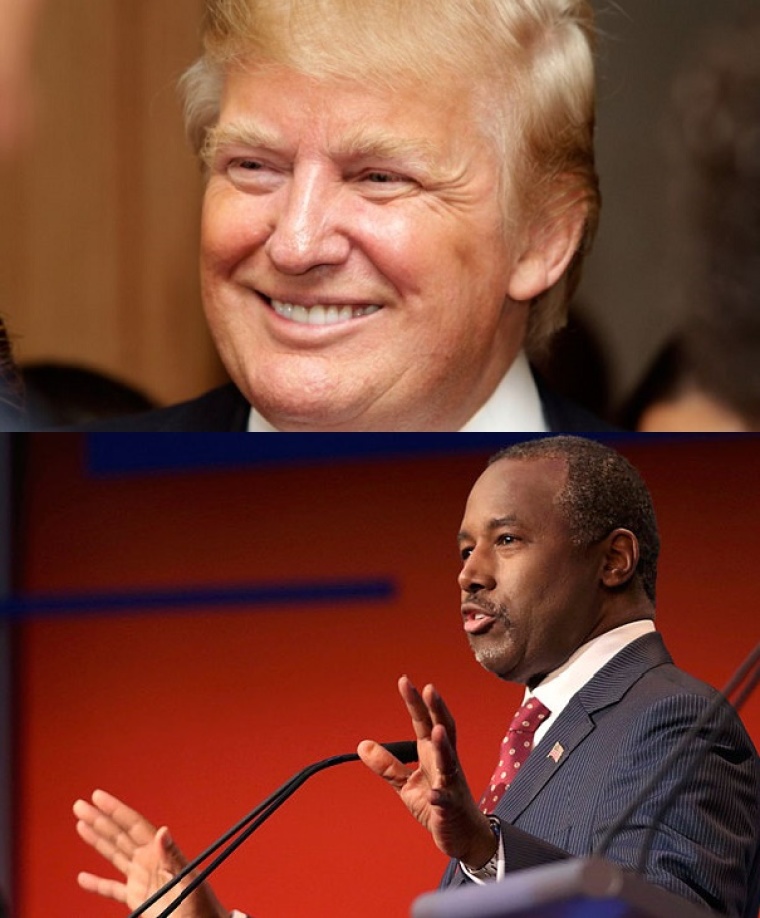 Unabashed billionaire Donald Trump who one poll currently shows is leading the 2016 Republican presidential nomination among both white Evangelical Republicans (20 percent) and general Republican voters (24 percent), was also the most discussed candidate on Facebook and Twitter during Thursday night's Republican presidential debate, with retired neurosurgeon Ben Carson placing second.
Trump who was the most searched candidate on Google before the prime-time debate, was also the most searched candidate after the debate according to data released by the companies.
The real estate mogul, led the packed Republican field on Twitter with 30 percent of mentions on the website during the debate while Carson, with less than half that number at 12 percent, came in second.
In lock-step with his social media status and poll numbers, Trump said early reactions showed he stole the show in post-debate comments cited by The Washington Post Thursday night but felt Fox News' Megyn Kelly "behaved very badly" towards him.
"I thought their questions to me were much tougher than to other people, and I respect that, but I really enjoyed the evening," said Trump.
"The questions to me were far tougher, and that I supposedly — according to what everyone is telling me, and the call-ins and everything, I won. But the questions to me were not nice. I didn't think they were appropriate. And I thought Megyn behaved very badly, personally," he added.
The bad behavior Trump was referring to was when Kelly asked him about disparaging comments he made about women which many media pundits believe he sidestepped with his usual aplomb.
"You've called women you don't like 'fat pigs, dogs, slobs, and disgusting animals,'" said Kelly during the debate.
"Only Rosie O'Donnell," Trump quipped which was met with laughter from the audience. He later dismissed the criticism as "political correctness."
"I thought it was an unfair question," Trump told The Washington Post. "They didn't ask those questions of anybody else. So I thought it was an unfair question. But you know what? The answers were good, obviously, because everyone thinks I won."
While presumptive Democratic 2016 presidential nominee Hillary Clinton appeared in a selfie with reality star Kim Kardashian and her rapper husband Kanye West, retired neurosurgeon Ben Carson knocked her as the "epitome of the secular progressive movement."
"You know, the fact of the matter is, she is the epitome of the progressive — the secular progressive movement. And she counts on the fact that people are uninformed, the Alinsky Model, taking advantage of useful idiots. Well, I just happen to believe that people are not stupid," said Carson.
Trump also acknowledged that although he had asked Bill Clinton for his opinion before he entered the presidential race and that Clinton had cheered him on, he didn't think the former president is happy with his advice now.
"He's not happy that I'm running. I can tell you right now," Trump told The Washington Post. "He thinks I'm the worst nightmare for Hillary."