Dylann Roof Kills Pastor, 8 Others During Bible Study at Historic Black Church in South Carolina; Police Call Shooting a 'Hate Crime'
The Rev. Clementa Pinckney Remembered as 'God-Fearing' Man Who 'Had a Passion for Improving Life for All Mankind'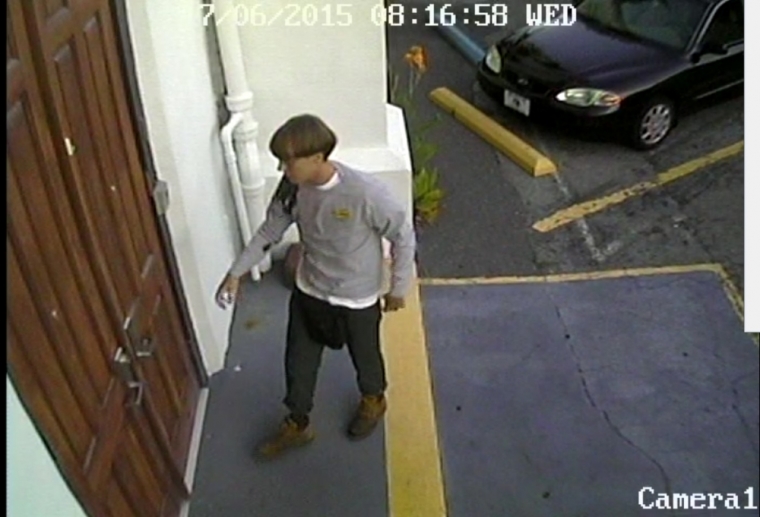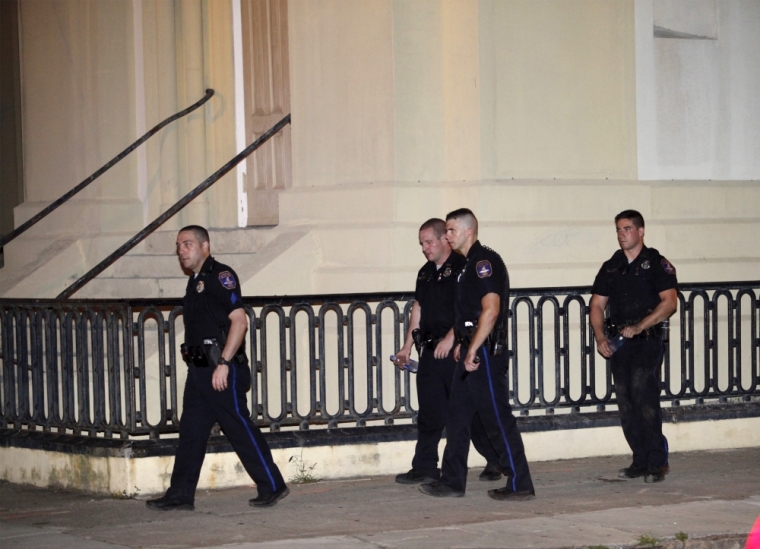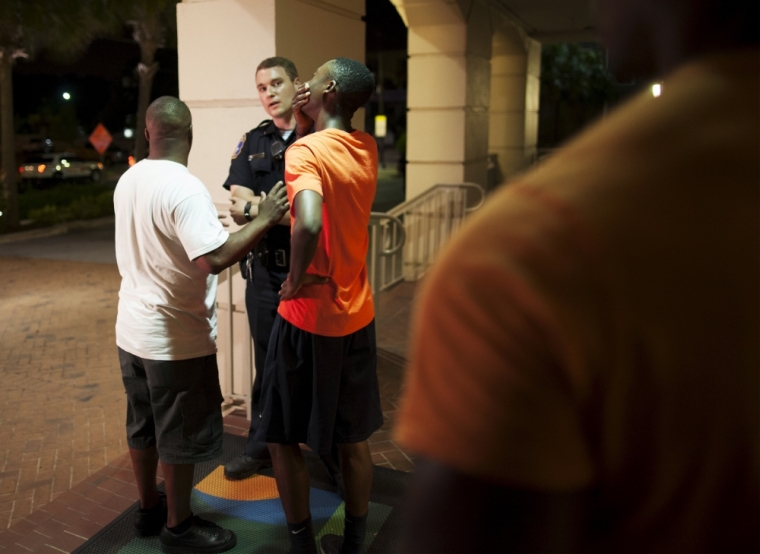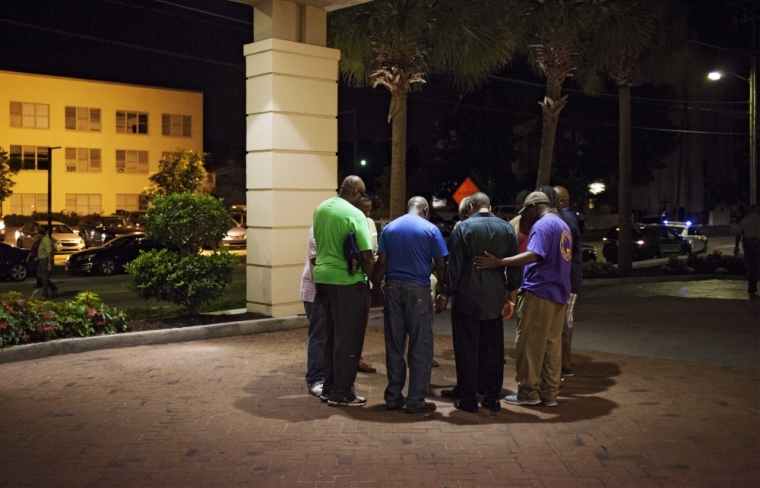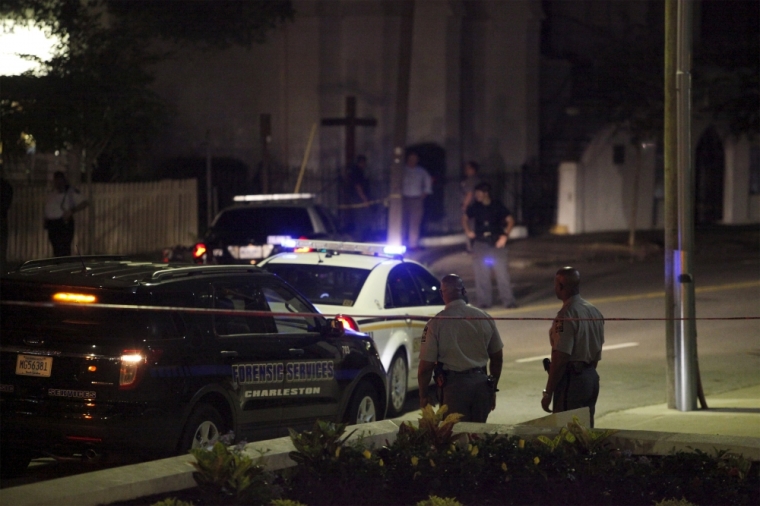 View Photos
A time of worship and prayer came to a horrific end Wednesday night, as a white gunman, identified as Dylann Roof, 21, opened fire during a Bible study in a historic black church in Charleston, South Carolina, slaying nine people, including the church's pastor, in what the police have called a "hate crime" and the city's mayor has labeled an act of "pure hatred."
The suspect began firing at the Emanuel African Methodist Episcopal Church on Calhoun Street, one of the oldest black churches in the South with roots dating back to 1816, around 9 p.m. Wednesday night. Eight people were killed on the scene, while two others were transported to a nearby hospital, one of whom died along the way.
The gunman, believed to be Roof, successfully fled the church as remains at-large as of Thursday morning.
Although police arrested a white man late Wednesday night that matched the suspect's description, authorities believe that he was not the gunman, which surveillance footage shows to be a slender, clean-shaven, white man in his 20s, standing about 5-foot-9 with "sandy-blonde" hair in a bowl cut.
According to Charleston Police Chief Gregory Mullen, who spoke with the media early Thursday morning, the suspect reportedly attended the Bible session for over an hour before he began shooting and he believes this crime was driven out of hatred.
According to reports, the church's pastor, the Rev. Clementa Pinckney, who was also a Democratic member of the state senate, was among those slain in the shooting. While two other men and six female church members were also killed.
Fortunately, one 5-year-old girl reportedly survived the attack by fooling the gunman by pretending to be dead, according to reports.
After the shooting local church leaders gathered across the street to hold a time of prayer.
Pinckney's cousin, Sylvia Johnson, who spoke with survivors of the attack, said one survivor told her that the gunman sat next to Pinckney for the entire meeting. Another survivor told Johnson that the gunman reloaded his gun five times during the attack, while her son tried to talk him out of killing more people.
However, the survivor added that the gunman was bent on killing the church members because he allegedly believed blacks are "taking over" America and "have to go," NBC News reported.
"You rape our women and you're taking over our country," Johnson said the survivor recalled the gunman shouting. "And, you have to go."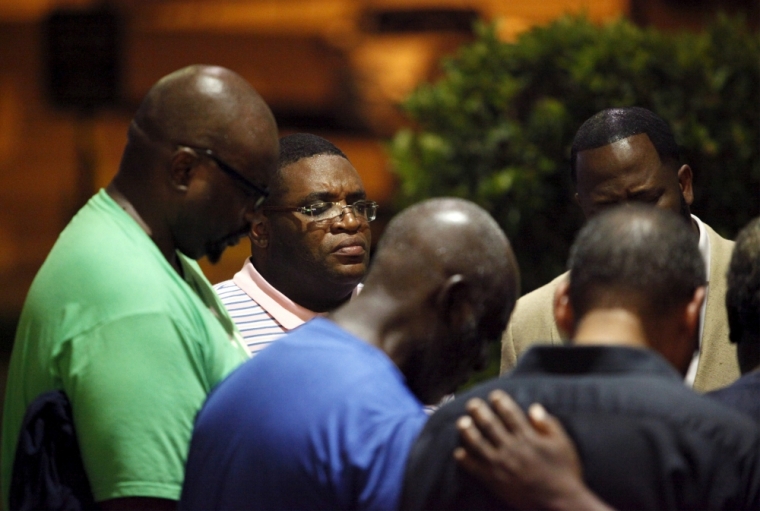 The 42-year-old Pinckney leaves behind his wife and two children. Pinckney was elected to the state legislature at the young age of 23, when he became the youngest member of the House at the time.
"He never had anything bad to say about anybody, even when I thought he should," State House Minority Leader Todd Rutherford told the press. "He was always out doing work, either for for his parishioners of for his constituents. He touched everybody."
State Sen. Kent Willaims, another one of Pinckney's cousins, remembers his cousin as a "god-fearing" man.
"He was a man of character," Williams said of Pinckney. "He was a God-fearing man. He was a family man."
"He had a passion for helping the poor, for helping to improve the quality of life for all mankind," Williams told CNN. "But especially those who are the least among us."
Speaking at a press conference Thursday morning, Charleston Mayor Joseph P. Riley said there is no other way to explain this heinous crime but as an "unfathomable" tragedy.
"The only reason that someone could walk into a church and shoot people praying is out of hate," Riley said. "It is the most dastardly act that one could possibly imagine, and we will bring that person to justice. ... This is one hateful person."
"This is an unfathomable act, an unspeakable act by somebody filled with hate and with a deranged mind … this person is dangerous," Riley added. "In Charleston, to have a horrible, hateful person go into a church and kill people there to pray and worship with each other is something that is beyond comprehensible and is not explained."
Local church leaders also hosted a press conference where Tory Fields, a member of the Charleston County Ministries Conference, said this church was targeted clearly because of race.
"It's obvious that it's race," Fields asserted. "You've got a white guy going into a African-American church. That's choice. He chose to go into that church and harm those people. That's choice."