White House Petition Calling for Legalization of Gay Marriage at Federal Level Fails Miserably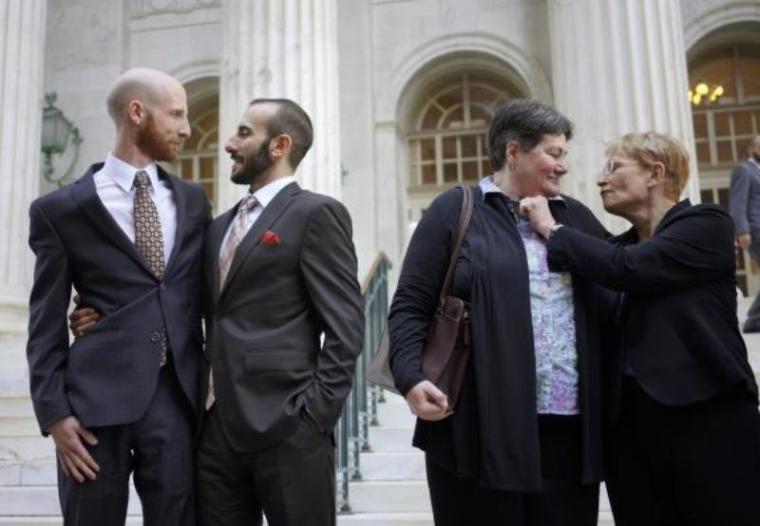 A petition posted on the Obama administration's "We the People" page in late November calling for the federal government to legalize gay marriage nationwide has failed.
In order to get an official response from the White House, the petition had to garner 100,000 signatures by Dec. 26, but attracted fewer than 600 supporters.
The petition was created by a resident of Albany, Georgia, and reads in part: "This petition is to get Congress to review a federal law allowing same-sex marriage in all 50 U.S. states and territories. ... And to vote on legislation protecting the rights, liberties, and the pursuit of happiness of LGBT American citizens as per the United States Constitution."
While past petitions on the White House's site in support of LGBT issues have been successful, support for the sweeping legalization of gay marriage was negligible.
By the final week of its existence, the petition only had 538 signatures.
By contrast, a September 2011 petition calling for the elimination of the Defense of Marriage Act got over 14,000 signatories and an official response from the Obama administration.
"The president instructed the Department of Justice to stop defending the constitutionality of that provision in the courts, and since that time, the department has informed courts that it believes that Section 3 of DOMA is unconstitutional," reads the official response. "Obama's strong opposition to DOMA is in line with his personal commitment to equality for lesbian, gay, bisexual, and transgender Americans as well as his Administration's record."
The petition's failure comes at the end of a year wherein a large number of states had gay marriage legalized via judicial decisions.
Starting last December with a decision in Utah, over a dozen states found their constitutional amendments banning gay marriage struck down as allegedly violating the Constitution.
Several parties have filed petitions of appeal with the U.S. Supreme Court, as both sides of the marriage definition debate believe that ultimately the highest court in the land will have to resolve the issue.