White House Petitioned to Replace Louie Giglio With James Martin for Inaugural Benediction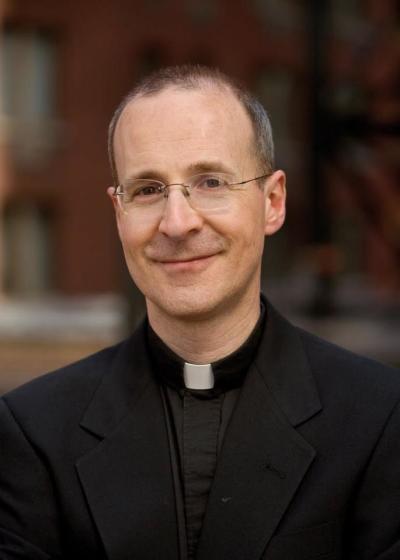 With Pastor Louie Giglio recently announcing that he will be stepping down from delivering the benediction at President Barack Obama's second inauguration on Jan. 21, Americans are turning to a different Christian leader to deliver the very public prayer: the Rev. James Martin, S.J.
Two hundred and ninety-three Americans have signed a White House petition, created by Andrea Ciannavei & Robert Sherill, to have Martin, a Jesuit priest based in New York, speak at Obama's upcoming inauguration ceremony.
"[Martin] is a kind, generous and loving priest who bases his faith in God on the concept of inclusion and love," reads the petition.
"He is an exemplary religious leader whose words match with his deeds. Including him would bring dignity, inclusiveness and gentility to the ceremony & to our nation," the petition adds.
On Jan. 10, Louie Giglio, pastor of Passion City Church in Roswell, Ga., and founder of the popular student-centered Passion conferences, announced that he would no longer be delivering the benediction for Obama's inauguration in late January to avoid controversy over a past sermon regarding homosexuality.
Giglio released a statement Thursday saying that he believed the prayer he wished to give "will be dwarfed by those seeking to make their agenda the focal point of the inauguration."
Inaugural committee spokeswoman Addie Whisenant also released a statement Thursday which read:
"We were not aware of Pastor Giglio's past comments at the time of his selection and they don't reflect our desire to celebrate the strength and diversity of our country at this Inaugural."
"Pastor Giglio was asked to deliver the benediction in large part for his leadership in combating human trafficking around the world. As we now work to select someone to deliver the benediction, we will ensure their beliefs reflect this administration's vision of inclusion and acceptance for all Americans," Whisenant added.
Critics contend that the inauguration committee will pick a pastor who is more in-line with the beliefs of the current Obama administration.
In May 2012, Obama announced his support for same-sex marriage in the U.S.
As the description of the White House petition for Martin previously read, the reverend "bases his faith in God on the concept of inclusion and love."
As well as being a well-regarded Jesuit priest, Martin is also the culture editor of America magazine, and has appeared on a variety of television programs to speak from a theological perspective, including Fox TV's "The O'Reilly Factor," PBS's "Newshour," Comedy Central's "The Colbert Report," and NPR's "Fresh Air with Terry Gross."
Martin is also the author of the multiple books, including Between Heaven and Mirth and My Life with the Saints.