Who Was Douglas McArthur McCain? Should Americans Worry About ISIS in US?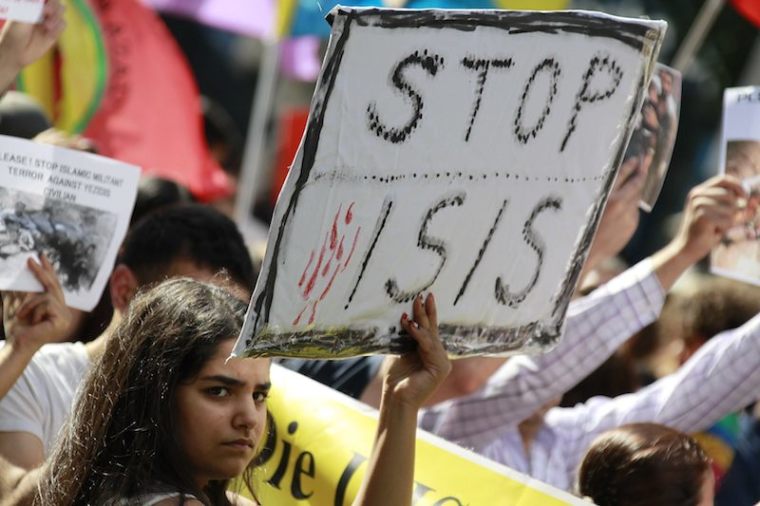 After the body of an American who was fighting for ISIS was found in Syria following a fight with another extremist group, the question on people's mind is: What made an American turn to a jihadi lifestyle?
Douglas McArthur McCain, 33, was found dead after a firefight in Aleppo, Syria, with al-Nusra Front, a terrorist group linked to al Qaeda. An American passport and $800 were found on his body.
Born in Minnesota, McCain, who later identified himself as "Duale Khalid," hopped around from place to place before finally landing in the Middle East. His family had no idea he was in Syria. McCain becoming a jihadi left his family "devastated" and had them "just as surprised as the country," said Ken McCain, Douglas' uncle, who lives in Minnesota.
Douglas McCain tweeted about his experience with Islam, revealing that he converted from Christianity to Islam about 10 years ago. His family became concerned when he posted pro-ISIS sentiments on his Facebook and Twitter.
Media reports show that McCain's childhood friend Troy Kastigar also converted to Islam, and went to the Middle East to join ISIS and fight for their cause. But Kastigar was killed fighing in Somalia back in 2009.
Kastigar's mother, Julianne Boada, described McCain as having "a good sense of humor," being "goofy," and "always behaving in a polite and respectful manner."
McCain's story is part of a larger narrative, where people of foreign descent travel to the Middle East to fight for the cause of Islamic extremist groups. NBC News reports that McCain was one of 3 foriegn jihadist found dead over the weekend. According to the Washington Times, approximately 300 American Passport holders are fighting along ISIS, and there is mounting concern that ISIS might infiltrate America, or that their militants are already among us.
To try to understand these stories, the group's views and missions must be examined. American Enterprise Institute's Katherine Zimmerman told The Christian Post that ISIS is the biggest threat to not only international security, but here in the U.S. as well.
"ISIS is the most dangerous group directly threatening the United States today," Zimmerman told CP. "They have exponentially evolved from terror cells we've seen even a decade ago. They are extremely ruthless, cold blooded, and have a clear vision of what they want to acccomplish."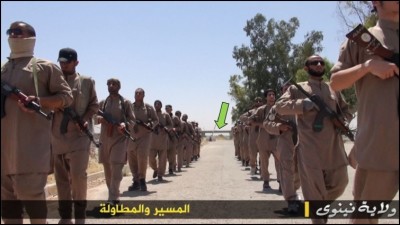 Zimmerman said that ISIS wants to expand the Islamic state, gain solidifying control of Iraq and Syria, and start a sectarian war with Shiite Muslims and the West to bring about the apocalyptic vision of the last days. She believes that there is major concerns that some of the fighters might return to America and Europe, equipped with the skills that make ISIS unlike any other terror sect seen before. She also believes that some might return to al Qaeda and teach them how to carry out the merciless attacks just as ISIS does.
"There will be a growing competition between al Qaeda and ISIS," Zimmerman predicted. " You're not just looking at Iraq...there's Yemen, North Africa...and even if they aren't planning an attack on America it doesn't make us any safer."
The Minnesota area where McCain was from has a very large Somalian population, and there are a lot of conversions to Islam that take place there. While Somali Americans were recruited to fight for Somalia during the Ethiopian-Somalian conflict in 2008, Zimmerman noted it is different with the ISIS recruits.
"They are radicalized here in the U.S., get recruited by the terrorist groups, and then move into the pertaining region," Zimmerman said. " Those who are fighting in Iraq and Syria today are different. They are fighting along religious lines."