Second American Dies Fighting for ISIS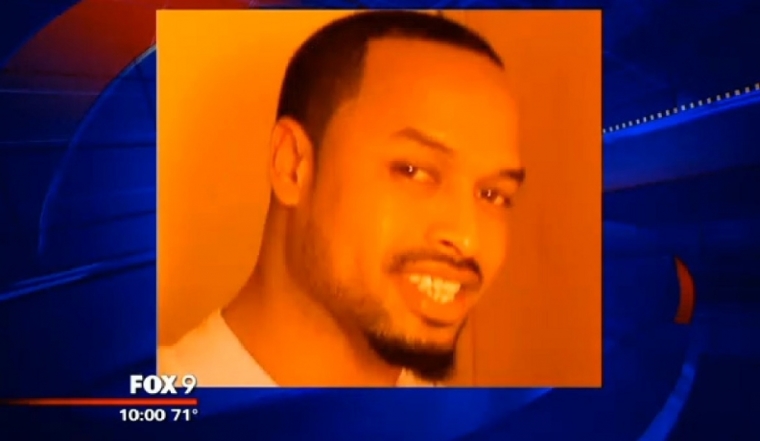 A second American citizen who died fighting for terror group ISIS in Syria has been identified as Abdirahmaan Muhumed of Minneapolis, reports have said.
Fox News reported that the 29-year-old Somali-American died in the same battle as Douglas McArthur McCain, the first American to be identified as having died on the Islamic militant side. Muhumed's family has apparently received a photo of his body from Syria, but hasn't been notified by the State Department yet.
The White House confirmed McCain's death earlier this week, but spokeswoman Jen Psaki said on Wednesday that it had not yet received independent confirmation of the second American's death.
The U.S. government has hit several ISIS targets in Iraq with air strikes, and has been supporting the Iraqi and regional Kurdish governments with arms in their battle against the Islamic militants, who have also captured territory in Syria.
Muhumed, a father of nine children, had told Minnesota Public Radio earlier this year that he is fighting for the terror group, explaining that his choice is motivated by his faith.
"A Muslim has to stand up for [what's] right," Muhumed wrote in a Jan. 2 message. "I give up this worldly life for Allah."
The Somali-American added that he wants to "save the global Muslim community" and is "happy with it" if some consider him a terrorist.
The FBI has shared that at least 15 Somali-Americans have traveled to Syria to join ISIS' forces, making up close to 100 Americans in total.
Abdi Bihi, a leader in the Minneapolis' Somalian community, revealed that young women are also being lured by the Islamic State, as the terror group is also known.
"They are brainwashing them to marry them off to jihadists," Bihi explained. "They call them to help out as nurses, help out the wounded, but the real catch is they will be sexually exploited."
Speaking about McCain, Psaki revealed that American authorities knew beforehand about his ties to ISIS.
"We use every tool we have to disrupt and dissuade individuals from traveling abroad for violent jihad and to track and engage those who return (to the United States)," the White House spokesman said.
"(McCain) is a reminder of the growing concern that the United States has, that many countries in the world have, about the thousands of foreign fighters from 50 nations who are engaged in Syria and who are affiliating themselves with ... extremist groups."
Other western countries like Britain have seen hundreds of young men join ISIS overseas. Britain's Ministry of Defense Armed Forces revealed that the estimated 800 British Muslim fighters who have joined the Islamic militants are 200 more than those who serve under its command.
"This sub culture of this 'jihadi-cool' — as they call it in the media — within the margins of society ... that is the real challenge," said Iqbal Sacranie, an adviser to the Muslim Council of Britain. "This is a problem that affects all of us and it will only be dealt with more effectively if all of us are working together on this."
There have also been reporters of Muslim women sympathetic to ISIS' cause who have offered sexual services to the jihadists.
"These women are believed to have offered themselves in sexual comfort roles to ISIS fighters who are attempting to establish Islamic rule in the Middle East. This concept may seem controversial but it has arisen as certain Muslim women here are showing sympathy for the ISIS struggle," an unidentified intelligence official told The Malaysian Insider, noting that at least three Malaysian women had traveled to the Middle East to join ISIS for that purpose.