Why Are 120 Christian College Kids Who Are Here Legally About to Get Deported?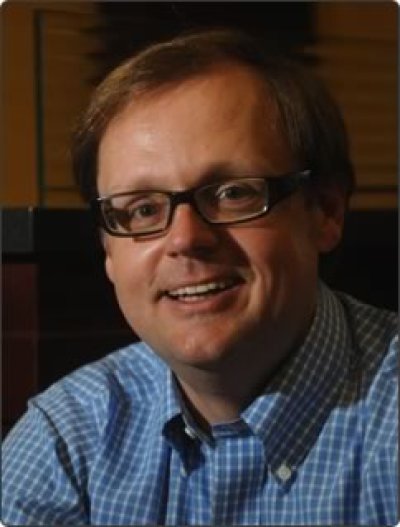 Myron Guiler wept.
I held the telephone receiver in my hand and listened as the Ohio pastor became overwhelmed with emotion.
"It's heartbreaking," he said. "I can't stand to see these 120 children go. It's my heart. I've poured my life into it."
Guiler is the president of Marietta Bible College, a small unaccredited school that provides Bible training mostly for impoverished international students. The college is a ministry of the Marietta Bible Center Church.
On Sunday – Pastor Guiler delivered the bad news to his congregation – the federal government had denied their recertification for a program that allows foreign students to attend American schools.
The 34-year-old college may no longer accept international students and those who are currently enrolled in the Bible school must either transfer to another college by February or face deportation.
"They are a lovely bunch of kids who love the word of God and they love to pray," Guiler told me. "And now the government wants to us to close."
He said all of the students who attend the school come from impoverished, third world countries – places like Kenya, Togo, and New Guinea.
"These are people whose fathers and mothers work in rice paddies making $100 a month," he said. "Some sold their automobile, land so they could send their children over here."
The students can either major in pastoral theology or Christian education. After they receive their diplomas the students return to their home nation where they work in churches or Christian schools.
"The government is destroying a school that has done no harm," he said.
Guiler broke the news on Sunday to the 400 members of the non-denominational church. He said people rushed to the altar and prayed for a miracle.
So far, they are still waiting.
"We can receive no more students and the students we have now must transfer in February or go back home," he said.
So what's going on here? Why are U.S. Immigration and Customs Enforcement about to send 120 Christian students back to their homelands – especially when they came to our nation legally?
Pastor Guiler told me he suspects it has something to do with the Christian nature of their school.
"But it's not something I can prove," he said. "They just don't understand us. We're a missionary school."
A spokesperson for ICE's Student and Exchange Visitor Program told me the college was denied recertification because they failed to turn in their paperwork.
"Since this school is not accredited by a US Department of Education-recognized accrediting agency, it must submit additional evidence in lieu of accreditation to prove it is a bona fide school," the spokesperson said in a statement. "This is standard practice."
Well, that sounds fairly reasonable.
In lieu of accreditation – the college had to provide that three accredited schools would be willing to accept their students.
Pastor Guiler told me they complied with the request. The college was initially certified by SEVP in 2003 and their certification was renewed without issue every two years. But this year – college officials had a few questions.
"We contacted them asking them questions but they would not answer us," he said. "They would not return our calls."
Imagine that. A government agency that won't return telephone calls. They were also required to submit a financial report and a statement confirming the college was a ministry of the church.
Pastor Guiler told me they did that, too – just as they had done in the past.
But the Student and Exchange Visitor Program said they did not receive any information from the school. They filed requests in June and again in October. When they had still not heard from the school, the government sent a field investigator to Marietta.
"He reminded the school to submit evidence by the due date," the spokesperson told me. "Again, the requested evidence was not submitted during the allotted time period."
But Pastor Guiler disputed the government's account of the meeting. "There were six of us and we met with the gentleman," the pastor said.
"We provided him with all the information that he requested."
The government said they never received the documentation and on Oct. 23 the school's application for recertification was denied as "abandoned."
The college has hired an immigration lawyer in what could be a legal fight – but they may be fighting a losing battle. A "denial for abandonment" is not appealable.
The SEVP has recertified 7,587 schools. Only 33 have been denied recertification.
Something tells me this kerfuffle has less to do about religion and more to do with government red tape. But that certainly doesn't mitigate this terrible tragedy.
By the government's own admission, the college has dutifully applied for recertification for more than 10 years – without a single problem. So maybe Uncle Sam just lost the paperwork?
The Obama Administration is about to grant amnesty to some five million illegal aliens. You would think they could find room to accommodate 120 Christian college students.
And for what it's worth – the Christian college kids came here legally.
Todd Starnes is the host of Fox News & Commentary – heard daily on 250+ radio stations. He's also the author of
Dispatches From Bitter America
. To check out all of his work you can visit his
website
 or follow him on Twitter
@toddstarnes
. In his spare time, Todd is active in his church, plays golf, follows SEC football, and eats barbecue. He lives in New York City.