'Why Did God Take My Daughter?' Chinese City Devastated by Mystery Blasts that Kill 50, Injure Over 700
'Why Did God Take My Daughter?' Chinese City Devastated by Mystery Blasts that Kill 50, Injure Over 700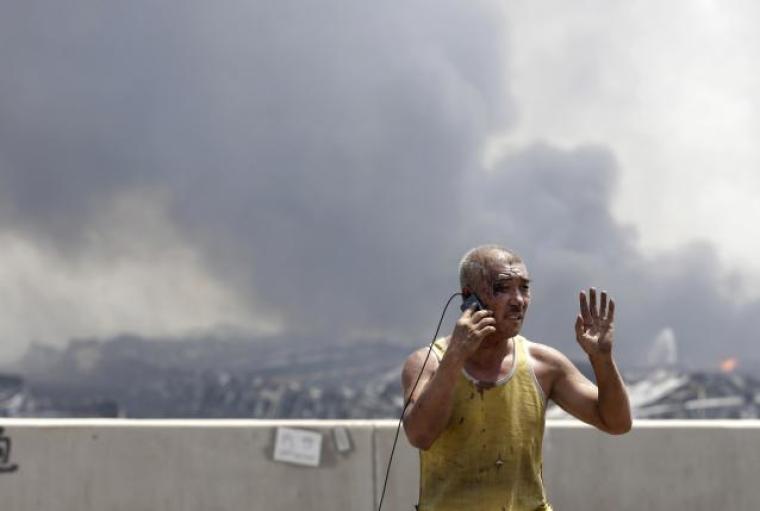 Two massive blasts in the Chinese port city of Tianjin of a yet unknown origin have killed at least 50 people, while over 700 are injured, state media has said on Thursday.
Reuters reported that the explosions shook an industrial area where toxic chemicals and gas were stored, but authorities are just beginning an investigation into the tragedy.
The blasts were so violent that they could be seen by satellites in space, while shockwaves rattled apartment blocks miles away.
One man collapsed from the heartbreak of losing a family member, CNN reported.
"Why did God take her? Why did God take my daughter?" the man was heard crying out.
Twenty-four year-old Guan Xiang, who lives 4 miles away from the blast site, said: "I was sleeping when our windows and doors suddenly shook as we heard explosions outside. I first thought it was an earthquake."
BBC News added that 12 firefighters are among those who lost their lives, while 36 people are still not accounted for. Among the injured, at least 66 are in serious condition.
The U.S. Geological Survey monitoring unit in Beijing registered the blast as seismic activity, while the China Earthquake Networks Centre said the magnitude of the second, more powerful explosion was the equivalent of detonating 21 tonnes of TNT.
Truck driver Zhao Zhencheng told The Associated Press: "It was like what we were told a nuclear bomb would be like. I've never even thought I'd see such a thing. It was terrifying, but also beautiful.''
Exclusive Op-eds from the Presidential Campaigns
Vafa Anderson, a teacher at an international school who lives close to the epicenter of the blasts, told CNN: "The shock wave just blew through our apartment. It blew out the glass, it blew out the doors, it knocked out the power."
Another witness, 25-year-old Liu Yue, added: "I thought it was an earthquake! I was extremely scared. I was afraid my family was in danger."
Tianjin is home to 15 million people, and is one of the largest port cities in the world. Beside the loss of human life, vast industrial areas were also destroyed, with hundreds of cars torched, port buildings burned to the ground, and shipping containers thrown around.
Xinhua news agency noted that a number of containers caught fire before the blasts, which will be part of the investigative efforts.
Chinese President Xi Jinping has called on officials to "make full effort to rescue and treat the injured and ensure the safety of people and their property."
Xi added that those responsible for the blasts will be "severely handled."