Why Did Jesus Die? 4 Views on the Atonement
1. Ransom Theory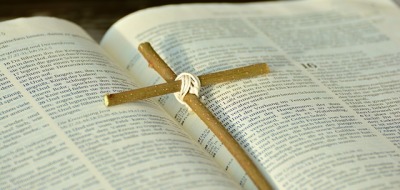 Taking upon itself the image of Jesus being the "ransom for many," Ransom Theory holds that Jesus became a ransom for sinners held captive by Satan.
In so doing, Jesus paid the price owed to Satan for humanity, which before the crucifixion of Christ was held in slavery to the Devil.
A variation of Ransom Theory is the "Christus Victor" Theory, which appeared in the 1930s and stresses God's victory over sin and death through the crucifixion.
Feminist Theologian Katie M. Deaver of the Lutheran School of Theology at Chicago explained to CP that Ransom and Christus Victor are sometimes considered separate theories.
"While the Ransom and Christus Victor theories, technically, are two separate theories academics often consider them together because both are understood to be attempts of the early Church Fathers to explain the atonement event," explained Deaver to CP.
"In many cases research in this area will focus on the three primary theories of the atonement with the Ransom and Christus Victor theories becoming one combined understanding of the atonement."
Deaver explained that the atonement theory she most identified with was Christus Victor, with her saying that the model "takes into account Christ's incarnation, life, ministry, death, and resurrection rather than focusing primarily on the death/passion narratives."
"By emphasizing all of these aspects of the person of Christ, the conflict against evil becomes a continuing battle against all forces of evil which God continues to undertake for all of humanity," said Deaver.
Glenn R. Kreider, professor of Theological Studies at Dallas Theological Seminary, told CP that the Ransom Theory had some biblical justification, yet also held some shortcomings.
"Of substitutionary theories, the ransom theory has the benefit of explicit biblical support. Matthew 20:28 and Mark 10:45 assert that Jesus gave his life as a ransom," said Kreider.
"But throughout church history, there have been multiple attempts to answer the question, to whom was the ransom paid? The Bible does not address it, focusing instead on the costly price of our redemption, the life of the Son of God. This theory is helpful but inadequate by itself."
Ligonier Ministries has offered extensive criticism of the Ransom Theory, having stated on their website that there are "several problems with this view."
"First of all, the Bible does not speak of us owing Satan anything. Secondly, it gives Satan much more power and credit than he deserves. Finally, it neglects the biblical idea that any debt we owe is a debt owed to God," stated Ligonier.
"Sinners are in bondage to Satan. But they are only in bondage because God has allowed them to be. The bondage mankind finds itself in is part of the punishment for sin. Payment is owed to God, not the Devil."