Why I'm Voting for Evan McMullin for President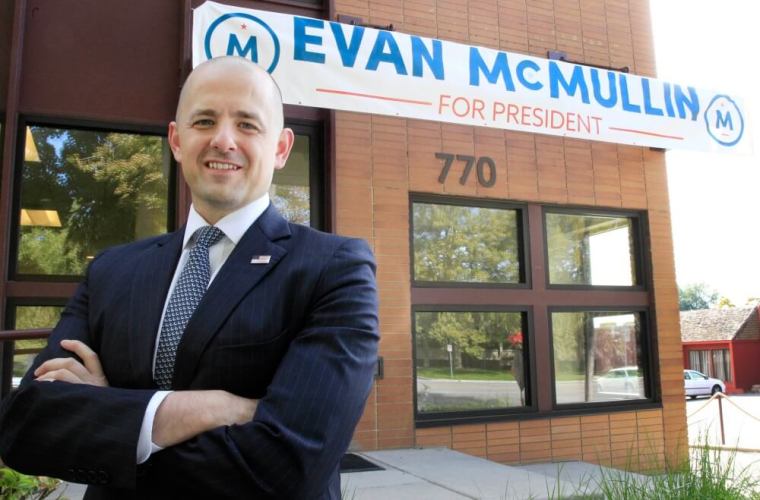 Evan McMullin is the only conservative in this race. A Hillary Clinton presidency would be bad for the country. A Donald Trump presidency would be bad for the country and additionally do long-term harm to the cause of conservatism. The best choice for president is to back Evan McMullin and work to build a new conservative movement.
My previous column explained why voting for a third party or independent candidate is not a waste. Throughout American history, third party and independent movements have demonstrated that they can have tremendous influence on public policy. And, of course, there is the example of 1860, when a third party, the Republican Party, won the presidency, replaced the Whigs as the second major party, and dominated American politics for the next 72 years.
More than that, being unwilling to vote outside the two party system worsens our government because it means you've become a captured voter, and captured voters are less likely to get what they want from politicians.
"If you want your vote to matter to a party, you must be willing to abandon them," I wrote.
A common refrain we hear from the captured-two-party-only voters is, "A vote for X is a vote for Y."
Unless X=Y, that is a false statement. The only way to vote for Hillary Clinton is to vote for Hillary Clinton. The only way to vote for Donald Trump is to vote for Donald Trump.
If voting third party were really a vote for Clinton, it would also be a vote for Trump. Does this mean third party voters are voting for three different people? It's illogical.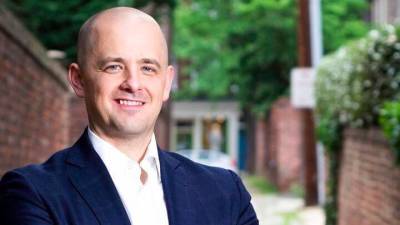 A vote for Evan McMullin is a vote for Evan McMullin, and a rejection of both Clinton and Trump.
The Trump voters who argue that a vote for McMullin is a vote for Clinton generally fail to mention the more important issue behind what they're actually arguing — a vote for Trump is a vote for Trump. And, a vote for Trump is a vote for xenophobia, misogyny, bigotry and racism. If America doesn't reject Trumpism now, the effects will be felt for generations.
Trump supporters often claim that even though racists support Trump, the candidate himself is not personally racist. Regardless if that's true, what matters most is what Trump does publicly. He mobilizes racist sentiments for his own political gain. This has already done tremendous damage with Trump as a major party candidate; with the power of the White House bully pulpit, this damage would be exponentially worse.
While that is the worst part, there are even more reasons to reject Trump. He is an adulterer, vulgarian, blowhard, liar, narcissist, demagogue and authoritarian. Plus, on the expertise required of a president, he's a nincompoop. He lacks even an introductory level understanding of macroeconomics, international trade, foreign policy and the Constitution.
Elsewhere, I've also argued that Trump is a particularly dangerous choice for evangelicals because of his devilish (literally) offer to protect Christians in exchange for their vote.
Hillary Clinton is not an effective vehicle for rejecting Trumpism. Like Trump, she is a congenital liar and has been a beneficiary of government cronyism for most of her life. As the scandals involving Benghazi, her email server and the Clinton Foundation have clearly shown, she is thoroughly corrupt and has continuously put herself before her country. She is also the most extreme pro-abortion major party candidate to ever run for office.
"But, but ... the Supreme Court," Trump supporters say.
Supreme Court nominees are approved by the Senate, and Trump supporters have weakened the position of conservatives in the Senate. Republicans should have been able to easily hold onto the Senate this election, but because of Trump, Democrats might take control of the Senate. But even if Trump were to win and Republicans were to maintain control of the Senate, their chances of keeping control of Congress will be much worse when they have Trump in the White House.
Supporting a non-conservative won't advance conservatism and the way to get a conservative Supreme Court is to advance conservatism.
Conservative Trump supporters fail to see the long term damage that Trump has already done to the Republican Party and will do to the nation and the conservative movement if we don't reject him now.
We need a new conservative movement in America. I have previously identified some of the platforms that I think this new movement should adopt here and here. The best next step to starting this new movement is to vote for Evan McMullin.
To learn more about Evan McMullin, check out his website, EvanMcMullin.com. You can also find out if he will be on the ballot or an option as a write-in candidate in your state.