Why I'm Voting for Mike Pence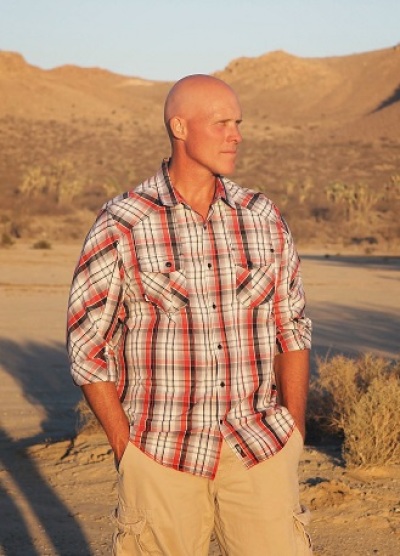 While we are concerned with terrorism, and rightly so, there is a greater threat from within. We are witnessing the rapid deterioration of a nation before our eyes. We have become one nation "above" God, rather than under God.
Roy Moore, Chief Justice of the Supreme Court of Alabama, hits this head on when he wrote, "While truth and law were founded on the God of all creation, man now, through law, denies the truth and calls it 'separation'. No longer does man see a need for God when he's in full control, for the only truth self-evident is in the latest poll. But with man as his own master we fail to count the cost, our precious freedoms vanish and our liberty is lost. Children are told they can't pray in school and they teach them evolution, when will they see the fear of God is the only true solution?"
Don't lose hope. An exciting resurgence is happening in our nation. 2 Chronicles 7:14, "If my people, which are called by my name, shall humble themselves, and pray, and seek my face, and turn from their wicked ways; then will I hear from heaven, and will forgive their sin, and will heal their land." Find more here: http://westsidechristianfellowship.org/
God's call is not to Hollywood, Washington, or the media, but to us. If "My people" turn back to God He will heal and restore.
I, like so many, am deeply saddened by the words and actions of the candidates. I feel for Wayne Grudem and his recent decision to withdraw support for Donald Trump, and I also sympathize with Pastor James MacDonald — I truly respect both men.
But we must remember that we are not voting for a pastor but for a president. Putting Trump in office is also putting Mike Pence in office — a godly VP who will pray and fast. A VP who will be the president if something happens to Mr. Trump. A VP who will offer God's perspective — a VP who will seek the heart of God.
Think of those who want Hillary in office — everyone from criminals to Planned Parenthood, from ISIS to Hollywood - wouldn't that make us ponder this carefully? Pulpits will be silenced within a matter of years. I vote for getting Mike Pence into the White House via Trump and pray that God redirects our nation.
Although fictitious, the following imaginary headlines may be more fact than fiction if America continues to ignore the warning signs and puts the wrong people in office:
Mandatory Euthanasia Bill - WASHINGTON, D.C. — WHAT MANY CALL GENOCIDE, Congress calls necessary to curtail rising healthcare costs. In the hope of reclaiming financial stability, many legislators plan to sign a mandatory Euthanasia Bill. In defense of the Bill, some State Representatives claim that abortion has helped to offset rising health care costs. This new legislation will include those with terminal or chronic illnesses — life will be terminated when rehabilitation is uncertain, and/or when lingering illnesses threaten the economy. Those with criminal records, and the elderly, are also being considered. The bill is expected to take effect late next year.
Congress Lowers Age of Sexual Consent - WASHINGTON, D.C. — Congress will vote later this year to lower the age of sexual consent to 12. Members have agreed to consider new research indicating that sex between children and adults may be beneficial. Although this new research appears problematic and has been described as biased, it may have prompted a trend in the lower courts to assign convicted pedophiles lesser penalties such as community service, or rehabilitation, for committing lewd acts with children. This movement may explain why many judges now offer rehabilitation rather than imprisonment. Even though research confirms that punishment reduces crime, many appear eager to facilitate this new trend.
Same-sex Marriage Exceeds Traditional Marriage - WASHINGTON, D.C. — Same-sex marriage now exceeds traditional marriage in some states. As a result, words such as "mom" and "dad" are being changed to "partner 1" and "partner 2." Congress, however, is concerned that decreased birth rates will affect the nation's economy. In response, partners will be required to explore creative procreation options. Additionally, traditional families will be limited to two children. If couples fail to comply, infanticide may be considered.
Zero Tolerance for Christians - WASHINGTON, D.C. — Homeland Security reports that Christianity is now under control. A recent poll indicates that fewer than two percent of the population report adhering to Christian beliefs and biblical absolutes. This decrease is attributed to a successful "Zero Tolerance" policy, which includes hate-speech legislation, outlawing use of the Bible, incarceration for Christians, heavy taxation on evangelical churches, and media scrutiny of anyone associated with the Christian faith. Additionally, many biblical terms dealing with marriage, sexual orientation, and family values are now identified as hate speech and cannot be used in public.
Again, although fictitious, these imaginary headlines may be more fact than fiction if America continues to ignore the warning signs.
There are times to encourage, motivate, and uplift, but there are also times to confront, challenge, and contend for what is right — that time is now. Let it not be said of us today: And there arose another generation after them who did not know the LORD (Judges 2:10).
Shane Idleman is the founder and lead pastor of Westside Christian Fellowship in Lancaster, California, just North of Los Angeles. Shane's sermons, articles, books, and radio program can all be found at
shaneidleman.com
or
wcfav.org
. Follow him on Facebook at:
facebook.com/confusedchurch
.