Why Obama Admin Won't Use 'Islamic' Term to Describe Terror Attacks
US Homeland Security chief recently revealed that the government tactically made the decision to call Islamist terror attacks "violent extremism," avoiding the term "Islamic" or similar wording that would point to religious motivations in an effort to build bridges with the Muslim community.
Speaking at the Aspen Institute's annual security forum in late July, US Homeland Security Secretary Jeh Johnson, says that it's "critical" to call such Islamic terror attacks "violent extremism" to "build trust" and "cooperation" with Muslims, according to Investor's Business Daily. 
Johnson was pressed by the moderator, who asked, "Isn't government denying the fundamental religious component of this kind of extremism by not using the word Islamic?"
"I could not disagree more," Johnson replied, stating that Islam "is about peace."
Professor Ryan Mauro, national security analyst and adjunct professor of homeland security at The Clarion Project, a group that seeks to expose the danger of Islamic extremism, explained to The Christian Post the thinking of those who don't want to connect religion to terrorist activity: "The argument is that if you call them Islamic terrorists, you are conceding that they are acting in accordance with Islam and furthering a dangerous perception in the Muslim world that the U.S. is at war with Islam. In the Middle East, Muslims and non-Muslims use terms like 'Islamist' and 'Political Islam' and the difference is understood."
However some American Muslim activists have argued that to address the issue of Islamic extremism, the United States must take appropriate action and be honest about the situation.
Several U.S.-based Islamic organizations such as the Quilliam Foundation and the American Islamic Forum for Democracy, act as counter-extremism think tanks that challenge anti-Western ideologies that contribute to radical Islam.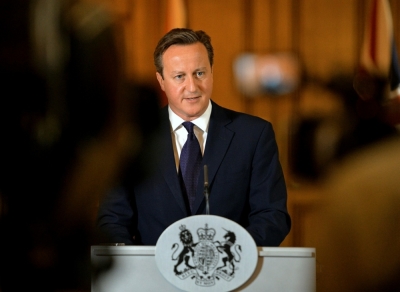 Members of the group often speak out against radical Islam and are dedicated to defending the U.S. constitution and religious freedom.
And in the United Kingdom, The Conscious Muslims Club is one of several grassroots organizations that seeks to open the doors to inter-faith dialogue and further communication about hot topics within Muslim communities.
"The vast majority of Muslims view Islamic State with as much concern and even fear as non-Muslims do. We are not immune to the terrors of what is happening and in fact are as much victim to it as anyone else. We are also nervous about how a group like this and its warped view of Islam will impact our lives," said the group's founder, Khatiija Sacranie, to CP.
UK Prime Minister David Cameron recently gave a speech on July 20 about the UK government's response to Islamic State and said: "simply denying any connection between the religion of Islam and the extremists doesn't work, because these extremists are self-identifying as Muslims. The fact is from Woolwich to Tunisia, from Ottawa to Bali, these murderers all spout the same twisted narrative, one that claims to be based on a particular faith.
"Now it is an exercise in futility to deny that. And more than that, it can be dangerous. To deny it has anything to do with Islam means you disempower the critical reforming voices; the voices that are challenging the fusing of religion and politics ...These reforming voices, they have a tough enough time as it is: the extremists are the ones who have the money, the leaders, the iconography and the propaganda machines. We need to turn the tables.
We can't stand neutral in this battle of ideas. We have to back those who share our values."