Why Ted Cruz is the Best Alternative to Donald Trump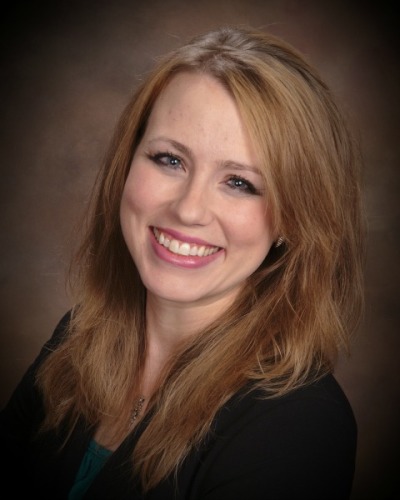 Fifteen months out from the 2016 presidential election, the American electorate is already doubling down, considering candidates with fervor. The Republican polls show that The Donald has hit a major nerve: Americans are sick of politics as usual. We're tired of hearing lies and sick of experiencing the frustration of broken promises.
Donald Trump has capitalized on American disappointment in our leaders. He's shown a pride in America that our current president has neglected. Americans are attracted to the idea of a bold leader who is willing to say things exactly the way they are.
And yet, the candidate best able to bring America into a courageous new frontier is Texas Senator Ted Cruz. The son of a Cuban-born evangelist and of an American mother who was the first in her family to graduate college, Cruz can identify with the average American.
Cruz tells the story, in his autobiography, of his father leaving him and his mother when he was just a small boy. Traveling thousands of miles away to Texas, Rafael Cruz came to Jesus — literally — and returned to his family.
While the boldness of Trump is attractive, those who support him may be missing two key components: a proven, consistent record of telling the truth and the basic decency and class necessary for an American president.
No one can dispute that both Trump and Cruz are courageous. And Americans are perhaps the most courageous people in the world. But who can we trust to tell us the truth, with class? Trump has waffled on a number of issues, and has a lack of basic respect for others.
Trump has donated to Hillary Clinton's political campaigns — four times — and called her a "fantastic senator," but is now positioning himself as her polar opposite. Cruz has consistently supported fellow conservatives, even when it angers the GOP establishment. Trump was once pro-choice and supported even partial-birth abortion (though he now claims to be pro-life because of a friend's child who was almost aborted but was, instead, saved). Cruz has consistently and courageously attacked Planned Parenthood and the abortion industry, fighting for the civil and constitutional rights of the most oppressed class in America.
Trump has admitted to using the law to his own advantage as a businessman — not the advantage of others, but to his own advantage. America should be concerned about electing a president who is out to further his own interests just because the law "allows" it.
Trump uses nearly every opportunity to crudely put down women who don't agree with him. Cruz states that everything about his wife makes him proud, and she is an intelligent, powerful businesswoman as well as the wife of his two daughters.
Trump has changed his position on drugs, on taxes, on gun control, on health care, on Social Security. It is as easy as pie for someone who has never been in politics to say exactly what they would do in office without ever having to prove it. Trump claims positions that are attractive to the American people, but his record is anything but consistent.
Ted Cruz, on the other hand, has a proven record of defending nearly every right that matters to conservatives. As Texas Solicitor General, he scoured the country, finding cases that he could join in to advance conservative, constitutional causes. The U.S. Supreme Court was so impressed with him that they gave him an unusual honor: he was requested to appear before the Court to argue a case he was not even a party to.
Since he was a teenager, Cruz has been arguing for a proper interpretation of the Constitution — for limited, conservative government that protects citizens, appropriately demonstrates compassion, and makes America a leader in the world. Since his election to the U.S. Senate, Cruz has dug his heels in and fought against his own party's leadership when they lied to the American people.
Calling those who betray citizens the "Washington Cartel," Cruz has demonstrated that he is perhaps the best kind of political outsider America could have: an outsider who's been inside the system just enough to see exactly what has to change.
If anyone knows how to change politics as usual, it's Ted Cruz. If anyone has proven that he's focused on advancing the true, constitutional rights of the citizenry, it's Ted Cruz. And if anyone has proven that he is going to tell the truth — no matter how much ridicule he receives from the establishment — it's Ted Cruz. He has taken the mockery and betrayal of his own party's leadership with class. This is the kind of president who could face foreign leaders with confidence and dignity.
Trump is also entirely inadequate on one of today's vital issues. His recent comments about defunding Planned Parenthood where abortion is concerned but not necessarily for other "healthcare," proves that Trump has no idea how fungible government money really is. It also shows that Trump must be unaware of the federally qualified health centers, community health centers, and crisis pregnancy centers that already serve over ten times as many people as Planned Parenthood every year. The only difference? These centers do not provide abortion.
Cruz, on the other hand, consistently declares that his second action on his first day in office as president would be to order a DOJ investigation into Planned Parenthood, and to prosecute them for any criminal violations. He has also used his social media pages to demand the defunding of America's abusive abortion giant.
Unlike Trump, Cruz is willing to apologize when he is wrong. When he made an insensitive statement about Vice President Joe Biden, Cruz apologized. Trump, on the other hand stated, "I'm not sure if I have ever asked God's forgiveness. I don't bring God into that picture."
Cruz stated on national television that he is in God's Word daily — something Evangelicals need in any presidential candidate we support.
With his boldness, humility, and reliance on God, Ted Cruz is the candidate that America needs. We need courage, but we also need honesty. We need conviction, but we also need consistency.
Ted Cruz has both. The Donald, not so much.
Disclaimer: I am not a staff member of the Cruz campaign. I have not been asked to write, and have not been compensated for, this article.
Kristi Burton Brown is a pro-life attorney, volunteering for Life Legal Defense Foundation and also as an allied attorney for Alliance Defending Freedom. She enjoys being a stay-at-home mom, and is married to the amazing David Brown. Together, they have the cutest two kiddos in the world! Kristi loves her Savior, Jesus Christ, politics, and cooking. She also writes for Live Action News & Opinion (www.liveactionnews.org).