Why these pro-lifers continue to march even after Roe's reversal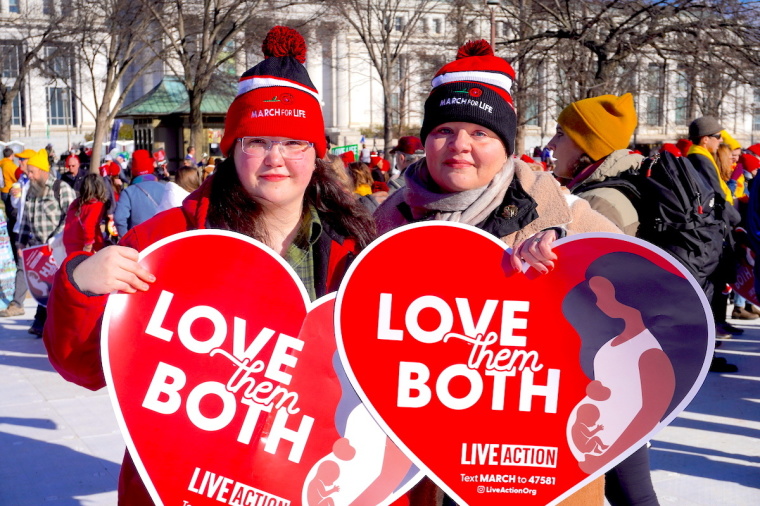 Almost aborted
For one attendee, Mary Elizabeth Cole from Canajoharie, New York, the pro-life movement has an especially personal significance.
"I was saved from abortion myself, and I was almost killed," she said. 
"To think I wouldn't be here if it wasn't for people who are so against abortion that they talked my birth mother out of it. They sheltered her until she had the baby, until she could give the baby up so that I would have a life, and it means a lot," she stated.
The 28-year-old Cole has not met her birth mother but remains grateful for her decision to choose life.
"One of my very good friends, I just helped her save her baby. So this march means a lot to me," she added. Cole attended the march with her friend Courtney Dellinger, whose personal struggles conceiving children serves as a motivator for her pro-life activism.
"Even if you can't care for that child, there are so many women and families that would love to take that baby and give it a loving home," she insisted. "If you feel like you can't support that child, there are still other loving families that can."
"I had many, many, many, many miscarriages over my life, so to see people willfully destroying a life that I would have happily given a home to is hard," Dellinger added.