Why Words Are Necessary to Share the Gospel
Charles Spurgeon once said that if you are a Christian, you are either a missionary or an imposter.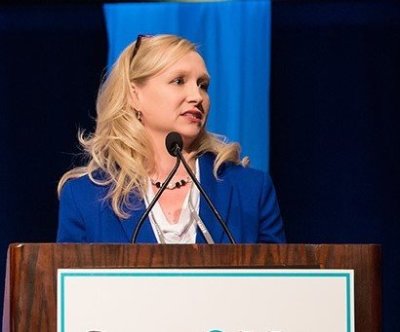 In my nearly twenty of years of working with Christian leaders around the world, this is a common conversation – how "Christian" are you in the workplace, and how open are you (or should you be) about sharing your faith?
PREACH WITHOUT WORDS: One common response to this is to preach without words, based on the phrase "preach the gospel at all times and when necessary use words." The only validity in this phrase is that our actions should reflect Christ, to truly live this Christian walk out. If we are not living out our faith with true evidence, that is a problem, that is the imposter.
Galatians 5 provides insight as to what a life in the spirit and a life in the flesh look like, and the evidence of both of these. The evidence of a life in the spirit, or the "fruits" of the spirit: "But the fruit of the Spirit is love, joy, peace, longsuffering, kindness, goodness, faithfulness, gentleness, self-control" (NKJV) — do our actions speak these?
We are also given the evidence of a life in the flesh: "adultery, fornication, uncleanness, lewdness, idolatry, sorcery, hatred, contentions, jealousies, outbursts of wrath, selfish ambitions, dissensions, heresies, envy, murders, drunkenness, revelries, and the like" (NKJV) — do our actions speak these?
Honestly, sometimes it may be hard to know if someone truly is a Christian, a good way to know is to look at the evidence. I am pretty sure I have seen the flesh in many a workplace, as I am sure you have too — and it may have been us at times, if we are honest. So maybe our imperfect actions are not enough to share the gospel.
The temptation of not using words to show Jesus is often the relief of just not having to share your faith. The greater temptation may become to hide our faith or at least keep it on the down low — but that temptation is dangerous. If you become silent then the slow fade begins towards the day when you cannot, or better not, be open about your faith in Jesus Christ.
PREACH WITH WORDS: Bernie Sanders, Vermont Senator "launched a direct and aggressive attack on Vought's religious beliefs" — according the National Review, during a recent Senate hearing. Sanders accuses Russell Vought (nominee for deputy director of the White House Office of Management and Budget) of being Islamophobic and rigorously questions him with constant interruptions. Sanders refers to a writing of Vought's indicating that Muslims "do not know God", "have rejected Jesus Christ", and "stand condemned" — which is foundational to the Christian faith — the great need for Jesus Christ as the great redeemer. (For the record, anyone who calls on the name of the Lord will be saved, Romans 10:13).
Sanders ends the exchange with, "I would simply say, Mr. Chairman, that this nominee is really not someone who this country is supposed to be about."
When did believing in the teachings of Jesus Christ remove our rights as public servants, or the right to serve in any capacity in our society? This speaks directly to the increasing flavor in our nation that we need to be quiet about our faith because it is offensive to others. This ideology is dangerous as we must never silence the name of Jesus Christ, and this includes in the public sphere. We must use words. To note I am not talking about hitting anyone over the head with a verse, or shouting condemnations, but we must use our words.
MISSIONARY OR IMOSTER? If we are truly Christians, and not imposters as Spurgeon said, then we must be Christians in all facets of our lives, and this includes our actions and our words. The missionary of the gospel lives out Romans 1:16, "For I am not ashamed of the gospel, because it is the power of God that brings salvation to everyone who believes: first to the Jew, then to the Gentile" — not ashamed. Not ashamed to speak the truth, not ashamed to love boldly, and not ashamed to use words.
Kathleen Patterson, Ph.D. is a professor at the School of Business & Leadership, Regent University, and serves on the board of CareNet.