Wife Killed Over HIV Fear: Man Murders Wife Fearing He Had Contracted HIV From Prostitutes (VIDEO)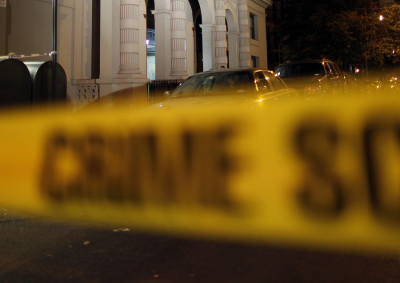 A man has killed his wife and son in Arizona, saying that he feared he may have HIV, according to reports this week.
The man has admitted to killing his wife and their son with a kitchen knife, saying that he feared he may have contracted the HIV virus from his dealings with prostitutes many years back, and was worried he had passed the virus on to his spouse.
According to The Associated Press, 63-year-old Eugene Maraventano has admitted to investigators that he stabbed his wife Janet to death with a 14 inch kitchen knife as she slept in their bed. He then described that he also killed his 27 year old son, Bryan, as well in the double homicide case.
The man has admitted that he used to frequently visit prostitutes when he worked in New York many years back, and he worries that he may have caught the HIV virus during that period.
He told detectives that he is also worried that he may have passed the virus onto his wife, who he explained had recently been tested for cancer but was given the all clear.
It has not immediately been determined whether or not the man or his wife or son had the HIV virus, although it does not appear as though the man had actually had himself tested for the virus.
Maraventano explained that he killed his son in the incident simply because he was worried how he would cope after finding out his father had killed his mom, and potentially having both parents taken away from him.
The son, Bryan, was reportedly stabbed twice with the same knife used to kill his mom, as he opened his bedroom door.
Maraventano has also told police, according to AP, that he believed his son had a mental disability because even though he was entering his late 20s he still did not have a girlfriend and couldn't get a job. He described his son as someone who simply played video games at home all day.
The murders in fact took place last Thursday, according to police, although Maraventano did not call 911 to report the killings and turn himself in until Saturday.
Maraventano also reportedly had attempted to kill himself multiple times following the murders but had failed.
This is not the only report of such an incident. Just in February this year an Indian man, who had contracted HIV, killed his wife saying that he was protecting her. Here is a video report of that incident:
News Clip-HIV Positive Indian Man Kills Wife To Protect Her From Society