New Wikileaks Emails Show Clinton Campaign's Cozy Relationship With Media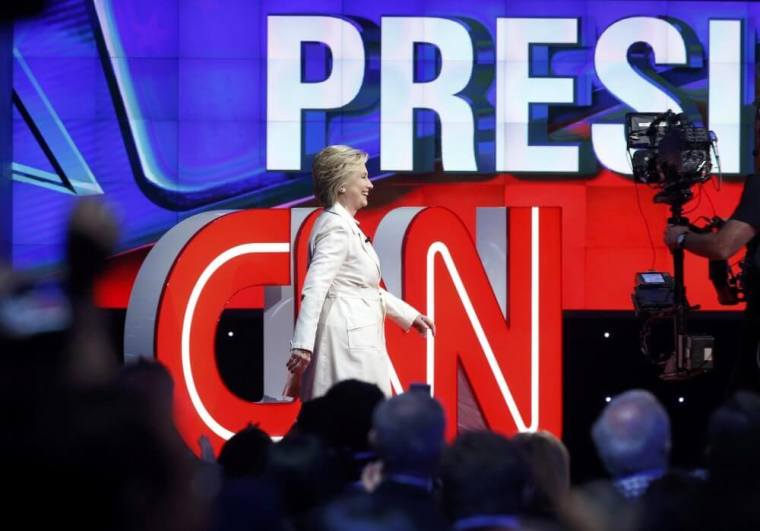 A trove of emails recently released by WikiLeaks allegedly belonging to John Podesta, Hillary Clinton's campaign chairman, revealed a biased working relationship between the Democratic presidential nominee's campaign and some members of the nation's most influential media organizations.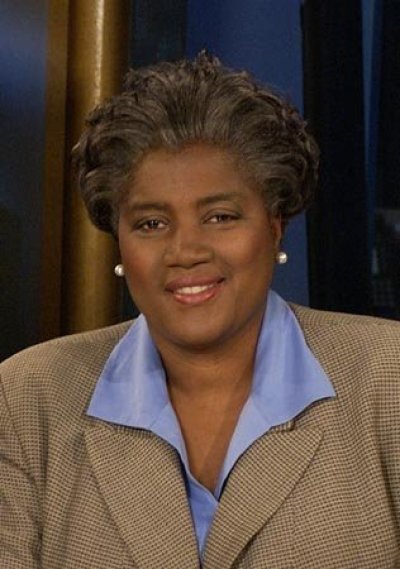 In emails released Tuesday, according to the New York Post, CNN political commentator Donna Brazile appeared to give the Clinton campaign notice of a question ahead of the cable network's presidential town hall earlier this year.
"From time to time I get the questions in advance," Brazile, then vice-chair of the Democratic National Committee, wrote in a March 12, 2016, e-mail to Clinton communications director Jennifer Palmieri.
"Here's one that worries me about HRC," she continued sharing a detailed death-penalty-related question.
"19 states and the District of Columbia have banned the death penalty. 31 states, including Ohio, still have the death penalty. According to the National Coalition to Abolish the Death Penalty, since 1973, 156 people have been on death row and later set free. Since 1976, 1,414 people have been executed in the U.S. That's 11% of Americans who were sentenced to die, but later exonerated and freed. Should Ohio and the 30 other states join the current list and abolish the death penalty?"
The following day at the town hall on March 13, Clinton was asked that question by Ricky Jackson, a man who was wrongfully convicted of murder and spent 39 years in prison before being exonerated.
Brazile, who is currently on leave from CNN serving as the interim chair of the DNC, said in a statement that she has helped all Democratic campaigns and denied sharing specific questions.
"As a longtime political activist with deep ties to our party, I supported all of our candidates for president. I often shared my thoughts with each and every campaign, and any suggestions that indicate otherwise are simply untrue," she said. "As it pertains to the CNN Debates, I never had access to questions and would never have shared them with the candidates if I did."
Other members of the media highlighted in the emails include CNBC correspondent John Harwood, New York Times reporter Mark Leibovich and former Politico reporter Maggie Haberman, who now works for The New York Times, according to Fox News.
In cited emails Harwood reached out to Podesta numerous times, requesting an interview on some occasions and offering advice on others. In a May 8, 2015, email with the subject line "Watch out" he warned about former GOP presidential candidate turned Donald Trump surrogate Dr. Ben Carson.
"Ben Carson could give you real trouble in a general [election]," Harwood wrote before linking to video clips of an interview he did with the former pediatric neurosurgeon.
Leibovich reportedly emailed communications director Jennifer Palmieri several chunks of an interview he did with Hillary Clinton in a July 2015 email, and appears to ask permission for the "option to use the following" portions.
Palmieri suggested he remove a reference Clinton made to Sarah Palin and cut Clinton's quote, "And gay rights has moved much faster than women's rights or civil rights, which is an interesting phenomenon."
"Pleasure doing business!" Palmieri ended one email.
Haberman was described as having "a very good relationship" with the Clinton campaign in a January 2015 memo.
"We have had her tee up stories for us before and have never been disappointed," the memo said.
The Clinton campaign apparently also banked on Republican voters nominating Trump as the GOP candidate for president.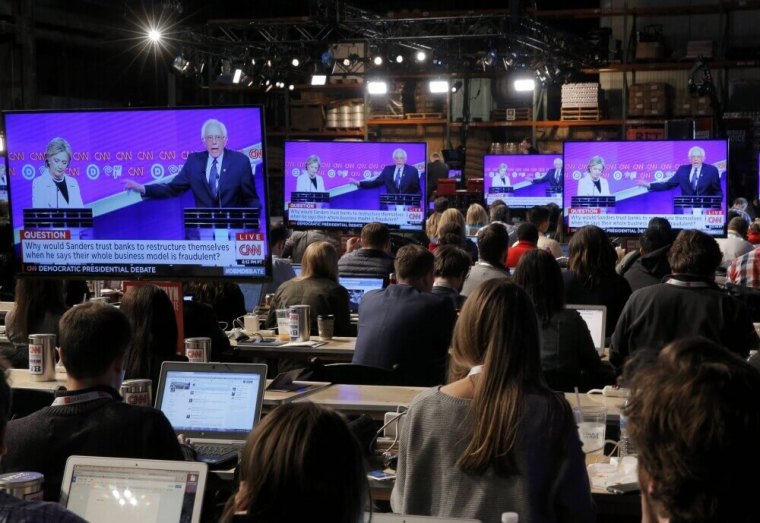 "Right now I am petrified that Hillary is almost totally dependent on Republicans nominating Trump," media commentator Brent Budowsky wrote to Podesta on March 13. "…. even a clown like Ted Cruz would be an even money bet to beat and this scares the hell of out me ….."
A Democrat National Committee strategy document from April 7, 2015 also highlighted "elevating the Pied Piper candidates," identified as Trump, Texas Sen. Ted Cruz and Carson.
"There are two ways to approach the strategies mentioned above. The first is to use the field as a whole to inflict damage on itself similar to what happened to Mitt Romney in 2012. The variety of candidates is a positive here, and many of the lesser known can serve as a cudgel to move the more established candidates further to the right," the document said. "In this scenario, we don't want to marginalize the more extreme candidates, but make them more 'Pied Piper' candidates who actually represent the mainstream of the Republican Party."
It continued: "We need to be elevating the Pied Piper candidates so that they are leaders of the pack and tell the press to take them seriously."
U.S Intelligence officials have concluded that Russian agents hacked into emails from the Democratic National Committee and other organizations, then leaked thousands of files to interfere with the outcome of the presidential election. The White House is currently examining a range of responses, according to the Wall Street Journal.
"The president has talked before about the significant capabilities that the U.S. government has to both defend our systems in the United States but also carry out offensive operations in other countries," White House press secretary Josh Earnest said Tuesday.
"We obviously will ensure that our response is proportional," he added.