Will Genocide Break Out in South Sudan? UN Uncovers Mass Graves, Human Rights Activists Express Strong Concerns
Hundreds of people are dead due to fighting between government and rebel forces in South Sudan, which has plagued the eastern part of the young country since Dec. 15.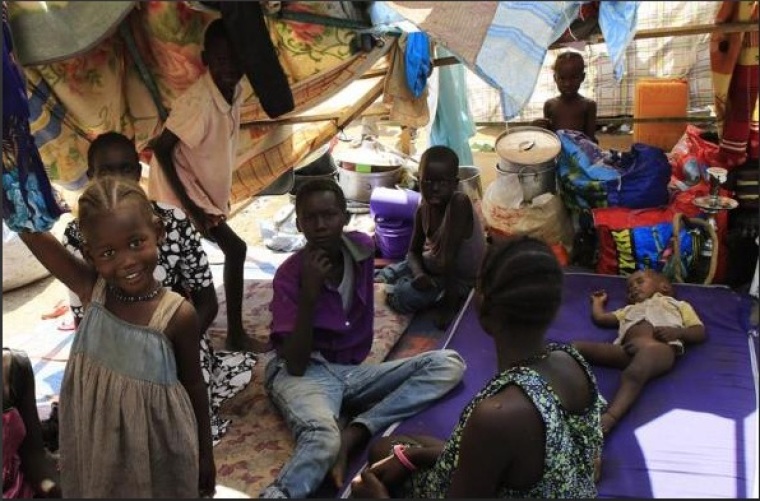 As violence escalates between sides representing President Salva Kiir and recently deposed vice-president Riek Machar, who make up members of the Dinka and Nuer ethnic groups respectively, there is increasing evidence of ethnically targeted killing, violence which has stoked fears that the aggression could descend into a genocide similar to the one that took the lives of 800,000 in Rwanda in 1994.
The U.N. has claimed that officials have uncovered 34 bodies in a mass grave in Bentiu. Another U.N. official documented two other mass graves filled with 14 and 20 bodies in the same region and expressed concern for 75 unaccounted for Dinka soldiers.
According to the BBC, in Juba, the country's capital, one man reported that he was one of just 12 survivors out of 250 men who had been rounded up and shot.
"Mass extrajudicial killings, the targeting of individuals on the basis of their ethnicity and arbitrary detentions have been documented in recent days," Pillay said in a statement. "We have discovered a mass grave in Bentiu, in Unity State, and there are reportedly at least two other mass graves in Juba."
Pillay also expressed concern for the fate of several hundred civilians, who were forcibly arrested during door-to-door searches. It is believed that they are currently being held in unknown locations.
"There is a palpable fear among civilians of both Dinka and Nuer backgrounds that they will be killed on the basis of their ethnicity," Pillay said. "There need to be clear statements and clear steps from all those in positions of political and military control that human rights violations will not be tolerated and those responsible will be brought to justice."
In light of these killings, the U.N. Security Council voted unanimously on Tuesday to authorize 5,500 more troops to join the existing forces already on the ground in South Sudan.
"Even with additional capabilities, we will not be able to protect every civilian in need in South Sudan," Secretary General Ban Ki-moon said.
"There is no military solution to this conflict….in this season of peace, I urge the leaders of south Soudan to act for peace," Ban added.
The fighting on Dec. 15 in the Dinka-majority city of Bor has been described as being part of a "coup" by the current president, though the former vice president has refuted that label. After being held in rebel possession for over a week, government forces took back the city on Tuesday - a location where thousands of internally displaced people have fled to find refuge at a United Nations base.
In his Christmas remarks, Kiir called for an end of the violence, reminding his country that "innocent people have been wantonly killed" and warned of the consequences if the violence was not halted quickly.
"There are now people who are targeting others because of their tribal affiliation... It will only lead to one thing and that is to turn this new nation into chaos," Kiir said in a statement.
Close to 20,000 civilians have fled to the United Nations' compound in Juba, the country's capital. Nationwide, the U.N. believes there are close to 40,000 internally displaced South Sudanese.
Following years of civil war, South Sudan, the world's youngest country, declared its independence from Sudan in 2011.