Willow Creek Church's Lynne Hybels Says Immigration Reform Is Personal
The co-founder of Willow Creek Community Church, Lynne Hybels, wants American Christians to ensure that politicians hear their voices in the immigration reform debate this summer because the legislation stands to impact the lives of many of their brothers and sisters living in America without documentation.
"At our church in Illinois we have seen the power of scripture to transform people's thinking on this issue but we've also seen the power of relationships, building community and through ministry," said Hybels during a press call hosted by the Evangelical Immigration Table (EIT) on Thursday.
The Willow Creek co-founder made the issue a personal one for the church as the EIT announced a $250,000 national advertising campaign to bring more attention to the cause.
"About a decade ago we realized that we as a church were in the same community that we've been in for 30 years. But the demographics of that community had changed drastically in those 30 years and so there was a sizeable population in our community right around our church that wasn't being served by any church and that was the Spanish-speaking community," said Hybels.
In response, she said Willow Creek started a Spanish language church service called Casa de Luz (House of Light) and many people from the community started attending.
"They became a very vibrant part of our church community over the years. We grew to appreciate their beautiful language their rich culture, their strong family ties, and their warmth and expressiveness just really changed us as a congregation and it softened us, enriched us," she said.
And as the trust increased between the church and the community, they began to share their fears and pain.
"As we gained their trust and learned more about their lives, we discovered that hundreds, literally hundreds of these new friends in our church were undocumented," said Hybels.
"As we listened, we heard story after story of the economic hopelessness and despair that first drew them to this country and we heard of their hard work to just make ends meet, and we heard of the guilt and the fear that they live with on a daily basis," she said. "They fear that they will be deported and separated from their families. They wish that there was a way for them to pay the debt that they owe to this great country and to come out of the shadows and to become fully contributing members of this society."
So five years ago, as the bonds increased between the church and the community, Willow Creek was forced into the immigration reform debate.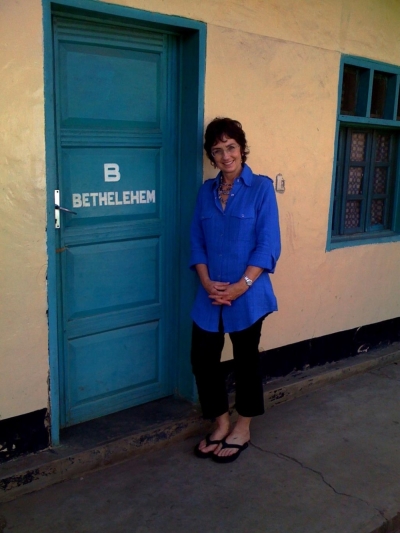 "These precious people that we thought God brought to us and whose stories became real to us, they drew us as a congregation into the immigration debate five years ago," said Hybels.
"We began educating the staff and the leaders and finally the entire congregation of our church of the need for comprehensive and compassionate immigration reform," she noted.
"It is true that this debate is about laws and policies and ideologies, but for us, it has also become about the very real struggle of people we know and love, people who desperately want to honor God and provide as best they can for their families and I think that for more and more Christians in the U.S. that's becoming true," she explained.
"Our country does not look the way it looked 25 years ago and neither do our churches and the demographic changes that we're seeing are bringing with them major changes in how we view the world around us. Immigration is not an abstract issue because immigrants are people with whom we live and worship," she said.
"So we on this call and in this movement we are reaching out to our fellow brothers and sisters in Christ because we believe that this is one of the great moral issues of our country and that the voices of evangelical Christians must reach our politicians. We have a unique voice and this is a special moment," noted Hybels.
Click here to listen to new Evangelical Immigration Table Ads.