Willow Creek Volunteer Convicted of Sexually Abusing 2 Special Needs Children at Birthday Party, Inside Church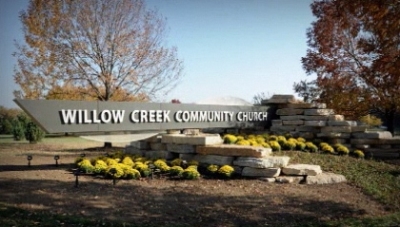 A former youth volunteer at the Willow Creek Community Church in South Barrington, Illinois, has pleaded guilty to sexually abusing two more special needs children and was sentenced Tuesday to serve seven years in prison.
Robert Sobczak, 20, pleaded guilty to molesting a 15-year-old at a birthday party and an 8-year-old at WCC, respectively.
Sobczak has also been convicted of sexually abusing another special needs boy at WCC. The former volunteer was sentenced to two years of probation and forced to register as a sex offender after he pleaded guilty to that charge in December.
In February, two lawsuits were filed against Willow Creek Community Church, claiming the megachurch failed to prevent the two boys from being sexually abused by a volunteer.
According to the prosecutor from the criminal case, Sobczak took one boy to a secluded area inside the church before he sexually abused him on Feb. 17, 2013. The boy told his mother immediately who reported it to police.
Church spokeswoman Susan DeLay told The Chicago Tribune that one-on-one attention was something that the Special Friends program, in which the 8-year-old was enrolled, had specific guidelines against. The ministry's policy mandated that children be under the supervision of two adults at a time. Sobczak admitted to violating that policy.
Delay added that since the incident, the church has retrained the staff regarding the rules and added more surveillance cameras for greater security and compliance.
"We remain committed to the safety and protection of all children and vulnerable adults who attend our church, and follow a strict protection policy that includes thoroughly vetting and training all staff and volunteers," Delay said in an email to The Christian Post.
The most recent allegations against Sobczak, which included aggravated criminal sexual abuse, kidnapping and unlawful restraint, and to which he pleaded guilty, were revealed because of the civil lawsuits, reported the Tribune. Beyond the sexual abuse charge that Sobczak was convicted of, the remaining were dropped "in exchange for his new guilty plea to a charge of aggravated criminal sexual abuse. He received the maximum sentence for the Class 2 felony."