Our Hollow Political Leaders and Churchill's Vision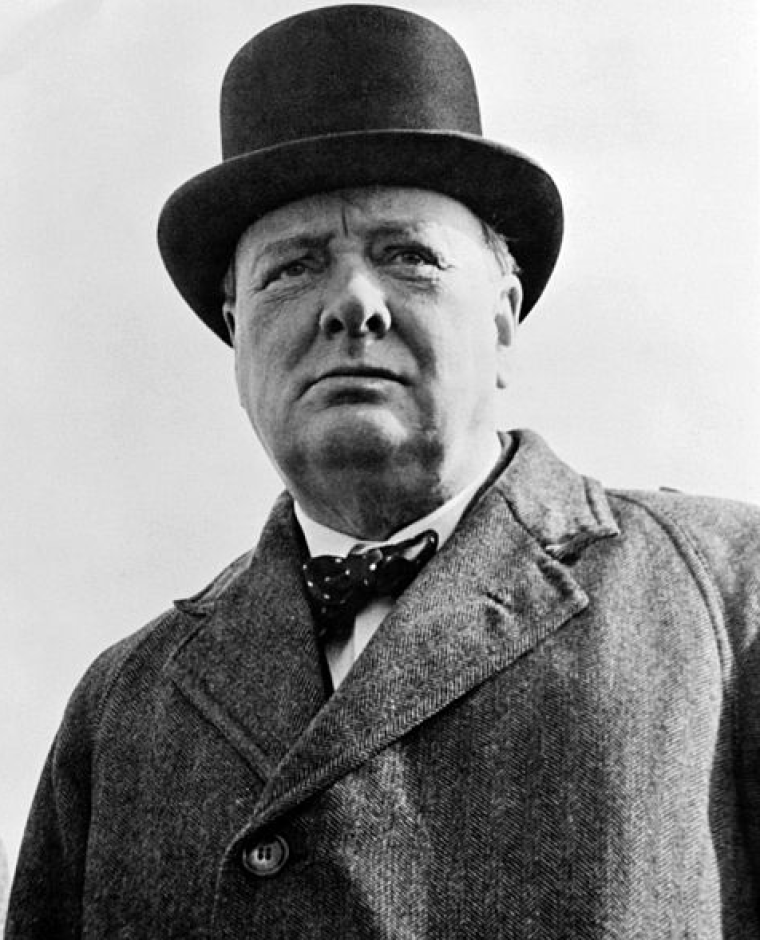 The ambiguity of policy and strategy now wafting Western nations — including the United States — to a dangerous precipice is the outcome of the "long march" of secular left progressivism through the West's institutions.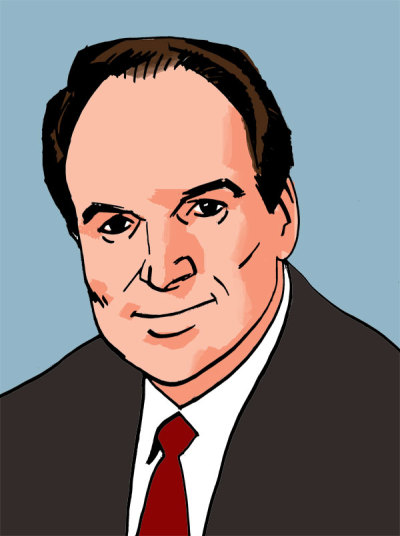 At the very moment we need strength of vision and core values much of the West spiritually and intellectually is hollowed out at its very heart — its leadership. Many ask: Where is Winston Churchill?
William Murchison, in an American Spectator column, asks: "Is Vladimir Putin the new leader of the free world?" President Obama, writes Murchison, "can't come up with an emotion more honest than irritation" in the wake of horrific terrorist attacks. The Wall Street Journal headlines a Peggy Noonan article on Obama's policy and strategy vacillations, "Uncertain Leadership in Perilous Times."
Sir Winston Churchill's birthday is November 30. The occasion should prompt leaders and their people across the world — and especially in western civilization and its allies — to contemplate Churchill's resolve and the vision, values, and mission that compelled him to never surrender, never give up, to fight until the end.
First we must do what Churchill did, and seriously reflect on exactly what is happening in the West right now. Only then will we understand why many western leaders are uncertain and can only produce policies destined to fail because of their ambiguity in the face of enemies anything but ambiguous about their intentions and strategies.
As in the Britain of Churchill's day, western civilization faces two opponents who seek its destruction: those who are internal and the enemies who are external. The contemporary high priesthood of internal culture with its ambivalence and ambiguity has left some western nations spiritually, intellectually, and socially vulnerable to enemies who cloak themselves in pseudo-liberalism (political correctness shows its proponents are anything but liberal).
Clearly the forces wanting to impose values at crucial points diametrically opposed to Judeo-Christian Civilization are the primary external foe now. However, the internal adversary, as Michael Walsh points out in his important book, The Devil's Pleasure Palace, has undertaken the "long march through the institutions" to achieve "cultural hegemony."
The "long march" idea is Marxist, borrowed from Mao's literal 1934-35 "long march" through China that led to communist control in that land, accomplished in 1949.
The philosophical children of radical left-progressive socialism "realized they could not conquer the West from the outside, either militarily or economically," writes Walsh. Therefore, "the hollowing out had to begin from within and do its work over the decades."
That "march" through American institutions has, in our time, produced addled voters who elect befuddled leaders. Their priority seems that of defending only the momentary political correctness of our adolescent age. They sally out in muddled mind before the external enemy who aims to destroy the civilization that gave them the freedom and prosperity to fiddle with their micro-aggressions, gender identity quests, great restroom equality crusades, climate-change hand-wringing, and grievances over class-privilege or lacks thereof.
Churchill had no ambiguity about what was at stake in his day — "Christian civilization," later expanded to "Judeo-Christian civilization." He was unabashed in calling the Sermon on the Mount universal truth that was the peak of all ethics.
"Since the dawn of the Christian era a certain way of life has slowly been shaping itself among the Western peoples, and certain standards of conduct and government have come to be esteemed," said Churchill in a 1938 broadcast to the United States.
However, our age of ambivalence and ambiguity has been stripped of its capacity to "esteem" those "standards of conduct and government" that are "certain". Indeed, in the view of contemporary mavens who educate our children, make our policies, and formulate our strategic plans, "certainty" is an evil.
Many present leaders do not see that multiculturalism without a strong core of principle and worldview is deconstructive of culture. It cultivates the equivalency that is the deadly virus of ambivalence and ambiguity.
The long march through British institutions that would try to dismantle that worldview had begun years before Churchill, in 1940, became prime minister. On St. George's day 1933 — the year Hitler came to power officially in Germany — Churchill said that "the worst difficulties from which we suffer ... come from the mood of unwarrantable self-abasement into which we have been cast by a powerful section of our own intellectuals."
After the war, Churchill had not changed his opinion. If anything, it was stronger. On October 28, 1948, during a debate, Churchill spoke of "the race of degenerate intellectuals ... who, when they wake every morning have looked around upon the British inheritance, whatever it was, to see what they could find to demolish, to undermine, or cast away ...."
The ultimate expression of that came in the 2003 draft of the new European Union Constitution that intentionally excluded reference to God or Europe's Judeo-Christian foundations.
"Only postmodern Europe could have manufactured a draft constitution extolling its 'cultural, religious and humanist inheritance' while pointedly leaving out any explicit reference to its essential Judeo-Christian patrimony," wrote John F. Cullinan in 2003, in National Review.
Many of the candidates vying to lead America are themselves people who are spiritually, philosophically, and intellectually hollow. Hollow people foist upon their nations ambivalent leadership and ambiguous policy.
We need now leaders, not just of Churchill's oratorical abilities, political shrewdness, and charisma, but, more important, Churchill's vision, and determination to see it fulfilled.
Wallace Henley, a former Birmingham News staff writer, was an aide in the Nixon White House, and congressional chief of staff. He is a teaching pastor at Second Baptist Church, Houston, Texas. He is a regular contributor to The Christian Post.