Witchcraft Symbols, Satan Rants in Church: Violence Rising Against UK Christian Clergy, Experts Say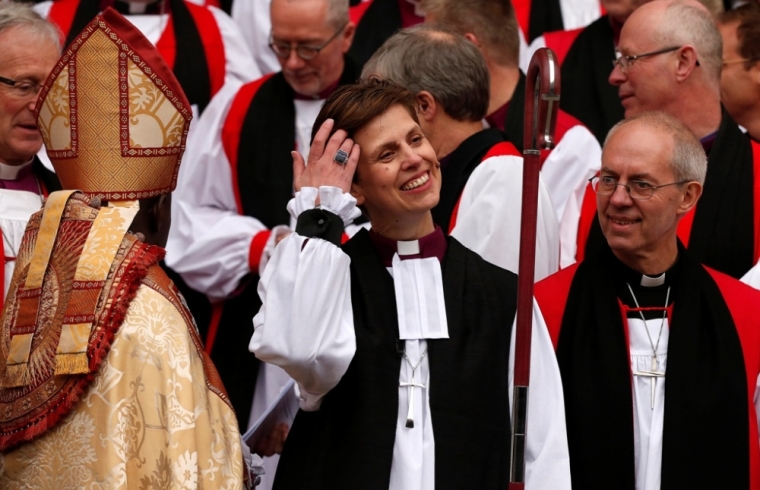 Christian clergy in the United Kingdom are experiencing an increase in violence and verbal attacks with the rise of secularism and other changing societal factors, experts have assessed ahead of a nationwide survey.
The Sunday Telegraph pointed out that four Church of England priests have been murdered since 1997, ahead of a national survey of around 7,000 Church of England clergy to be conducted by the Royal Holloway, University of London, later in June.
The last survey of its kind in 2000 found that as many as 12 percent of all clergy had been assaulted in the previous two years.
Professor Jonathan Gabe at Royal Holloway's School of Law said that "the declining status of clergy" could be making it easier for clergy to be attacked, along with the "increasing secularization" in British society.
Rev. David MacGeogh, the vicar of Glastonbury, shared that he receives verbal abuse on a monthly basis. He revealed that five years ago he found a witchcraft symbol sprayed onto his church's door. During one service, he had to lock himself in a room and call the police after a man claiming to be Jesus Christ chased after him in the church.
"People come in before and during the service and rant and rave, saying we are the works of Satan," MacGeogh added, noting that there is "no support system" for many clergy.
Mental health, the role of sex abuse scandals in the church, and the rise of female clergy are also some of the various factors that will be examined in the survey.
Rev. Dr. Anne Morris, vicar of Knuzden in the diocese of Blackburn, said that a male parishioner followed her for a week and attempted to enter the vicarage without permission.
"I was in by myself and I was absolutely terrified," she said, adding that her family's house has been burgled several times.
The CofE has said that it takes the "welfare and safety of our clergy very seriously indeed" and that it urges all unacceptable behavior to be reported to police.
Several reports, including one from The Times in February, have examined the decline in membership in the CofE, painting a picture of empty churches or one-person congregations across some rural parishes.
The Rev. Canon Sandra Millar, head of Life Events at the Church of England, told The Christian Post in an interview back in March that one of the main ways the CofE is looking to combat that decline is by highlighting the importance of faith in the big moments of people's lives, such as baptisms, marriages, and death.
Millar noted that such occasions are when people "think big thoughts and they have big feelings about them. So they are open to thinking of life in new ways."
"This includes people who may have never been in a church before going to a friend's wedding, and then they see something. They are not going in that moment from no faith to complete faith," but they may be open to having a different look, she added.