Woman killed after attending church without husband for first time in 36 years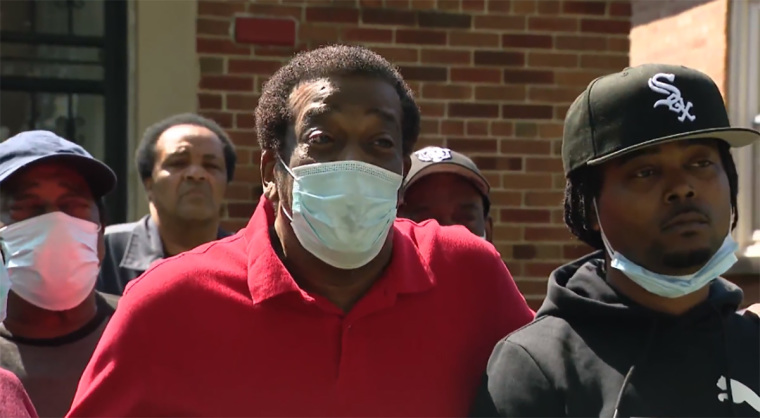 An Illinois husband is now grieving after his wife was killed in a hit-and-run accident after she attended church without him for the first time in 36 years on Mother's Day.
Annette Odneal, 62, had just attended service at Abounding Life Church of God in Christ Sunday when she was killed as she left the service.
"What am I to tell my grandkids?" O.B. Odneal, her surviving husband, told WGN. "This is hard for me to explain."
Posen Mayor Frank Podbielniak said the grandmother was pulling out from the church building at about 12:30 p.m., at Mozart Avenue and 147th Street, when the driver of a stolen Dodge Charger crashed into her vehicle, killing her upon impact, according to the Chicago Tribune. She was transported to Advocate Christ Medical Center in Oak Lawn where she was pronounced dead at 1:33 p.m.
"It was a traumatic accident," Podbielniak noted. "The impact was so grave — just horrible."
Police say a 17-year-old boy who was driving the stolen Dodge Charger remains hospitalized with a broken femur. He is expected to be taken into custody as soon as he's released from the University of Chicago Medical Center.
The driver of the Charger "will be charged," likely with reckless homicide, Podbielniak added.
Abounding Life Church of God in Christ did not immediately respond to calls from The Christian Post Wednesday for comment, but a woman who identified herself as Annette Odneal's daughter-in-law said the family was busy making funeral arrangements and described the loss as "tremendous."
"It's been all over the place. It's been hard," she said.
In an earlier interview with WGN, Cierra Odneal, Annette's daughter, said her mother didn't deserve to die the way she did.
"She didn't deserve what happened to her," she said. "She was on her way to my house. I just saw her on Saturday, and I never thought it would be the last time seeing my mom."
She further added in an interview with the Tribune: "She was very into church and the Lord. She prayed for everybody, she loved everybody, she did right by everybody."
Anthony Odneal also described his mother as "rich in faith" and said her death was particularly difficult because she was killed on Mother's Day. He's now demanding justice.
"If it were your mother, you'd want the same. Y'all took her from us on Mother's Day," he said.
O.B. Odneal told ABC7 that his wife's death had ripped his family apart.
"My kids, my son, my daughter, and my grandkids, she won't ever see them grow up and be grown," he said. "It's horrible. It's just horrible. They tore the family apart."
The family could not immediately say what led Annette to attend church without her husband for the first time on Sunday. A vigil to remember her life was held at Abounding Life Church of God in Christ on Tuesday.