Woman Shouting 'Allahu Akbar' Injures 2 With Box Cutter in France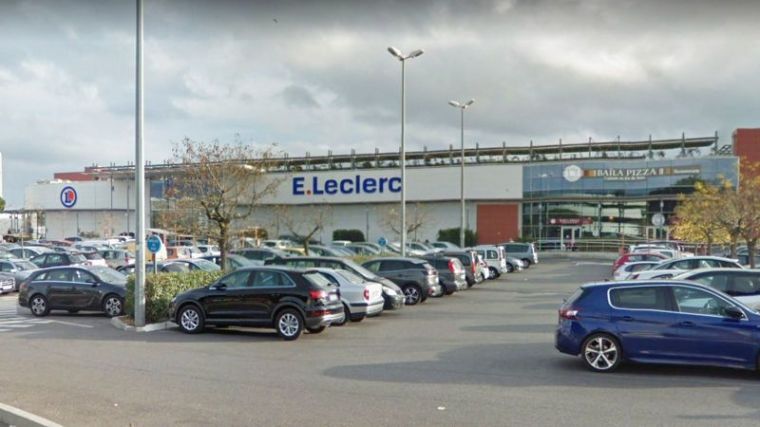 A woman dressed in a black veil shouting "Allahu akbar," or "God is great" in Arabic, injured two people with a box cutter in southern France on Sunday. The woman was arrested, with a prosecutor suggesting she has "psychiatric issues."
"It's apparently an isolated case involving a person with psychiatric issues," Toulon prosecutor Bernard Marchals told Le Monde newspaper.
Still, Marchals did not rule out that Islamic radicalization may also have played a part.
"There is a presumption of attempted murder and ... of a crime with terrorist implications," he added.
The incident at supermarket E. Leclerc in the Mediterranean city of La Seyne-sur-Mer, located near Marseilles, occurred on Sunday morning, and sent one customer in the store to the hospital after being injured in the chest.
An employee working at the cash register reportedly also sustained a less serious injury.
France has suffered a number of terror-related attacks and has thwarted several other dangerous incidents, with AFP reporting that over 240 people have been killed in the European country due to jihadist attacks since 2015.
Another potential bombing at a swingers club in Paris was prevented just last week, when French police arrested a man who was a "radicalized convert" to Islam.
"An improvised explosive device was found at his home and the man admitted that he wanted to use it to target a swingers' club," a source said.
Hours earlier, police said that two young men were arrested on suspicion of planning to carry out an attack on gay people in the name of the Islamic State terror group.
Authorities found two knives, a detonation system and IS propaganda material in their possession.
"Their plan was still ill-defined at this stage, but there were elements to suggest they planned to attack homosexuals," another source said.
Prime Minister Edouard Philippe said in March before the French parliament that as many as 51 planned attacks have been thwarted by police since January 2015, when 12 people were killed by Islamic gunmen in the offices of satirical magazine Charlie Hebdo.
Islamic hardliners have also specifically targeted Christians. In April, a French court gave a 10-month suspended prison sentence but no jail time to two Islamists who burst into a convent and told nuns they must convert to Islam or go to Hell.
Sister Marie-Josephe of the Carmelite convent said that the two men were invited inside in November 2017 after they claimed they simply wanted to "discuss religion." The men told the nuns that "Islam corrects the teachings that Christianity has distorted."
The men then disrupted the evening service and told Marie-Josephe: "If you do not convert, you will go to Hell."
Despite the nuns saying they felt terrorized by the threats, the court in Verdum did not find the actions of the men to be terror-related.