Woman sues Alabama church group for allegedly enabling 'predator disguised as a pastor'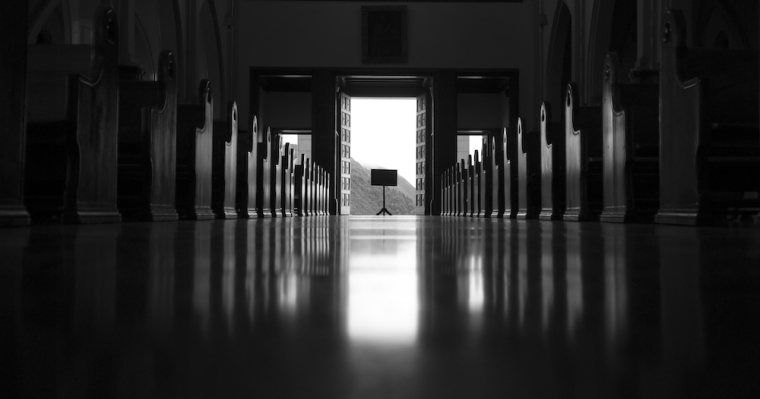 An Alabama-based evangelical church group has been named as a defendant in a lawsuit filed by a Florida woman in which she accused them of knowingly enabling a man she described as a "predator disguised as a pastor" to serve as the head of a new church.
In a lawsuit filed against Newsound Church in Palm Beach County, Florida, and the Association of Related Churches, a church planting organization headquartered in Birmingham, Alabama, a woman listed as "Jane Doe" in the suit accused the organization of appointing Joshua Mauney to lead the church despite knowing about his history of abuse, according to AL.com.
Doe alleged that Mauney "forcefully penetrated her" on 12 occasions from 2019 to 2020 when she worked as his assistant. She also claimed that Mauney forced her to engage in other sex acts and leveraged her dependence on her job for financial stability to make it harder for her to leave. Doe is seeking damages, maintaining that the organization bears responsibility for Mauney's misconduct as well as negligence. 
The complaint also mentions Doe's efforts to reach out to Dino Rizzo, ARC executive director and co-founder, to report the abuse. She was instructed to contact Rizzo when informing the church of Mauney's inappropriate behavior.
"Mr. Rizzo represented to (Doe) that he wanted to help but instead started interrogating Doe on who was aware of the abuse by Mauney," the lawsuit stated. "Mr. Rizzo asked her if she wanted to be devious and make the church close down. She replied no."
According to the lawsuit, Rizzo told Doe that she must contact him before telling anyone else about what happened to her. 
In response, Newsound Church filed court documents denying Doe's accusations of sexual abuse and pushed back on her claim that the ARC was responsible for Mauney being placed at the church.
In a statement emailed to The Christian Post on Thursday, ARC spokesperson Lawrence Swicegood denounced "any illegal, immoral, improper, or unethical conduct or actions opposed to biblical teachings."
"Unfortunately, over the years, a small number of pastors have disregarded biblical guidance and instructions. Ultimately, the wrong personal choices they made and the resulting consequences are theirs and theirs alone," stated the ARC.
"While their failures greatly sadden us, ARC will continue its mission to help launch, connect and equip thousands of pastors who greatly value and benefit from the support of a church planting organization like ARC."
While they would not comment on the specifics of the case due to "ongoing litigation," ARC did state that they have "no legal, governmental or corporate oversight or control over any of the churches associated with us."
Doe rejected the premise that ARC does not have oversight over its churches, noting that its affiliate churches have overseers appointed by the organization. The overseers for Newsound Church informed the congregation in a letter that an investigation concluded that Mauney "compromised his integrity and his position by engaging in an inappropriate relationship" and that they had requested and received his resignation. 
Doe received $21,000 in severance pay and $5,000 to cover the costs of therapy. She was also asked to sign a document acknowledging that she could face a lawsuit if she spoke out about the accusations. The lawsuit claims that ARC and the church paid Mauney $70,000. 
Doe is not the only person accusing ARC of failing to act when one of their pastors was accused of sexual misconduct. In late September, a woman named Laura Ashley Eagan sued Rizzo, accusing him of failing to intervene when she told him that Jason Delgado, the former senior pastor of Vibrant Church of Columbus, Mississippi, sexually assaulted her.
The Eagan lawsuit argued that Rizzo was partly responsible for the assault because Vibrant Church was connected to the ARC network of churches and that he had a responsibility to intervene.
Eagan also claims in her lawsuit that church officials were aware of Delgado's alleged sexual predation as early as 2016 but that they did nothing to stop him.