Friend claims woman who died with parents in suicide pact was oppressed by strict religious upbringing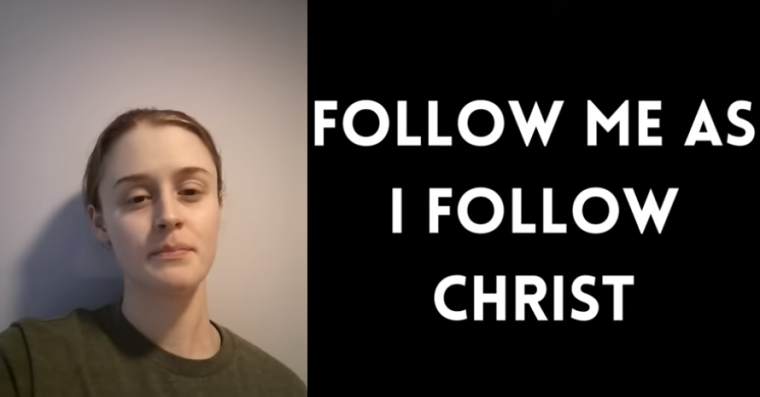 A childhood friend of 26-year-old Morgan E. Daub, 26, who was found dead at home along with her missionary parents in York County, Pennsylvania, last week, in what authorities claim was a suicide pact, suggested she might have been driven insane by her parents' strict religious upbringing.
"She grew up in a very uptight Christian household. …. Her family life, according to CPS, was perfect, but the amount of control her parents had over her was crazy. She wasn't allowed to go out with friends. She wasn't allowed any social media. Anything fun that she liked to do she was only allowed to do it with supervision. It was kinda like she was a prisoner in her own home," the friend, identified only as Samantha told YouTube personality Molly Golightly in an interview on Monday.
The friend also said she did not know what denomination her family followed. 
Morgan was found dead with her parents, James A. Daub, 62, and Deborah A. Daub, 59, around 11:15 a.m. in their backyard in West Manchester Township, on Jan. 25. A neighbor reportedly called 911 after discovering their bodies.
Investigators said based on notes left behind by the family members, Morgan took her life because of an ongoing struggle with mental illness and they suspect that her parents' decision to join her in death was likely influenced by mental illness as well.
Samantha, 23, said she became friends with Morgan when she was 10 but stopped communicating regularly with her at the age of 18. She said her grandmother and Morgan's parents were neighbors. She also said she suspects the deaths might not have been a suicide pact, but a murder-suicide because Morgan's parents would not have believed she would actually harm them. 
"Honestly, I'm not shocked that she went crazy. When I was a kid she was completely normal other than her controlling parents and I feel like she snapped," Samantha said. "I feel like, maybe a few months ago, I think she developed paranoia because she was reciting numbers in her video and that's a sign of paranoia and schizophrenia so she probably had schizophrenia. She did need help. I would 100 percent say that she did need help."
The lead detective in the case, Timothy Fink, told York Dispatch in a statement that each member of the family left behind notes in their own handwriting explaining why they chose to die.
Documents "detailed that Morgan had told her mother that she was having auditory hallucinations which were not getting any better."
After hearing about her daughter's desire to die, Deborah and her husband decided they could not live without her.
"Deborah wrote that she didn't want her daughter to pass on alone, so she had decided to end her life with her," Fink said. "The letter written by James indicated that they had told him their plan, and he decided that he didn't want to live without them."
Fink further explained that Morgan assisted her parents in pulling the trigger of the guns used in their deaths before taking her own life. Investigators said they all died of a gunshot to the head. 
He added, "We may never know with certainty exactly who fired each shot."
Neighbors said Morgan was homeschooled for much of her life, learned to drive late and never had a boyfriend. However, Samantha, her friend, said Morgan never learned how to drive because she was not allowed to drive a car. 
Morgan also had a YouTube channel and managed to post three videos that indicated a possible disconnect from reality.
On Jan. 24, the day before the killings, she posted a 6-second video featuring a single frame with the statement: "FOLLOW ME AS I FOLLOW CHRIST!!!"
In November, after the Queen of England died, she uploaded an 8-minute video in which she spoke to viewers directly, telling them she was formally abdicating the throne of England.
Two months before that in September, she uploaded a 29-minute video in which she claimed she and her family were suffering human rights abuses at the hands of a "shadow administration" being run by former President Donald Trump with the backing of his new spiritual advisory board.
Samantha insisted, however, that Morgan's mental illness was a result of her parents' toxic mix of mental illness and religion.
"I remember at one point they would go door-to-door to try to convert people to Christianity too," Samantha said. "It was interesting. She had a weird family."
Responding to speculation that Morgan might have identified as trans, Samantha explained that even though Morgan once expressed concern over her sexual identity, because she enjoyed sports, she was attracted to boys. But her parents prohibited her from having a boyfriend, according to Samantha.
"Morgan has always been a female but she at one point did express to me that she didn't feel like a woman. She felt like she was born in the wrong body. She liked sports. She liked playing basketball and as soon as she confided in her parents how she felt they punished her, took away her basketball and berated her with Bible verses and stuff," Samantha said. "She wasn't even allowed to have boyfriends because of her parents' upbringing with her. She wasn't allowed to drive."
Samantha said Morgan once told her that she had a crush on a certain boy in the neighborhood and she offered to introduce her to him. When her parents realized what was happening, they quickly intervened.
"She told me that she liked him and I offered to walk her over to his house because everybody in that neighborhood knows everybody. And her parents didn't like that," Samantha said. "When we walked back with the guy, she was told to basically just go into the house. They were like really stern about it and after that, we didn't really talk much because of her parents."