Woman who tried to flush newborn baby boy in toilet at McDonald's gets no prison time
Woman who tried to flush newborn baby boy in toilet at McDonald's gets no prison time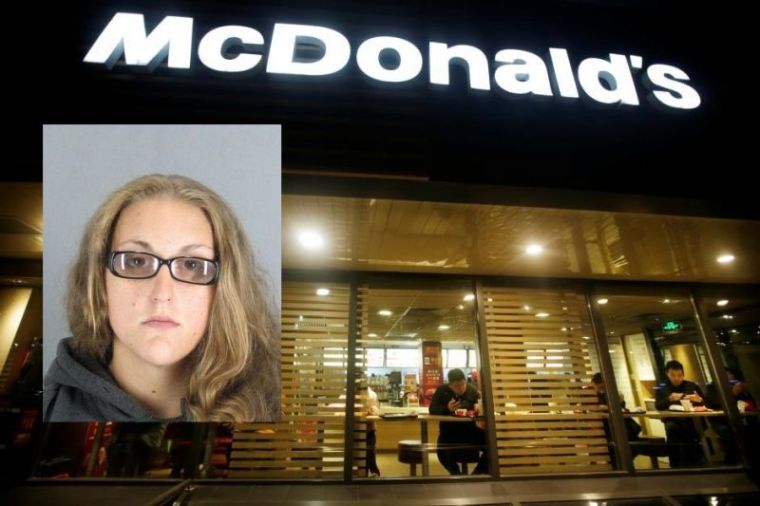 A 27-year-old California woman who was charged with attempted murder after she tried to flush her newborn baby boy down the toilet of a McDonald's restaurant where she worked nearly two years ago will serve no time in prison.
The woman, Sarah Jane Lockner, was sentenced to four years supervised probation and one year in county jail with credit for time served, SFGate reported. She had been in custody on $11 million bail. She was also ordered to complete parenting classes as part of a plea deal in January in which she admitted she tried to drown her son in the toilet in exchange for the dropping of the attempted murder charge.
San Mateo County Dist. Atty. Steve Wagstaffe said Lockner was working at a McDonald's restaurant in Redwood City on Sept. 4, 2017, when she complained of stomach pain. Lockner was told by her boss to go home if she was in pain, and around 10 p.m. she clocked out but stayed in the bathroom.
One of Lockner's co-workers would later check on her in the bathroom and noticed blood on the floor. Lockner told the co-worker she was having a heavy menstrual cycle. When a second co-worker went into the bathroom, she looked over the stall divider and saw a newborn child in the toilet, Wagstaffe said.
"There was a newborn baby boy in the toilet water," Wagstaffe told KTVU. "She had her hand on the baby boy's back pushing it into the water in an effort to kill it."
Lockner begged her colleague not to call the police but that didn't happen. When police arrived at the restaurant they found Lockner with the newborn in her arms. The baby boy had no pulse and wasn't breathing. Officers performed CPR and rushed the boy to Lucile Packard Children's Hospital in Palo Alto.
Lockner allegedly told police that she had picked the baby up, wiped off his face, and placed him back in the toilet, face up, and denied trying to drown him.
Exclusive Op-eds from the Presidential Campaigns
Along with the attempted murder charge, Lockner was also charged with felony child abuse and inflicting great bodily injury.
The boy who went on to survive "by the grace of God," said Wagstaffe, was reported to be in the care of his father's aunt and named Adrian.  
There was also some discussion in family court about potentially reuniting Lockner, who has an older son, and her boyfriend, with Adrian.
"There have been discussions of whether (Lockner) would be able to be a mother again," Wagstaffe said.
She has claimed she did not know she was pregnant with either of her sons, which Wagstaffe and her public defender, Jonathan McDougall, have looked into to assess her mental state.
Santa Clara University law Professor Michelle Oberman who has studied mothers who did not know they were pregnant and either killed or attempted to kill their newborns said Lockner's case was "unusual" because she experienced pregnancy before.
"There is something terrible going on in their minds, a disconnection from their body and marriage, and feeling a lack of control and to the point of not getting care," Oberman told the Palo Alto Daily Post.