Women's Ministry Head Lysa Terkeurst Divorcing Husband After 'Worst Kind of Betrayal'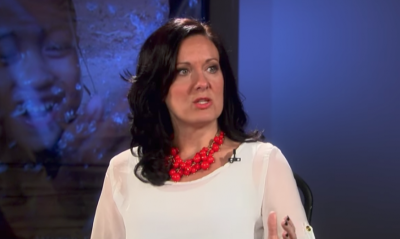 Author, international speaker and president of Proverbs 31 Ministries Lysa Terkeurst revealed that she is divorcing her husband of 25 years because of repeated betrayal.
Terkeurst announced her heartbreaking news on Tuesday through a blog post on her website. She revealed that she would be pursuing a divorce with her husband, Art Terkeurst, after he engaged in an ongoing affair with a woman he met online and because of his substance abuse. She explained that even though she confronted him about the affair, Art continued to be unfaithful.
"For the past couple of years, his life has sadly been defined by his affection for this other woman and substance abuse. I don't share this to harm or embarrass him, but to help explain why I have decided to separate from him and pursue a divorce. God has now revealed to me that I have done all I can do and I must release him to the Savior," Terkeurst wrote.
The 47-year-old minister has made it her life goal to empower other women and encourage them in their marriages. Whether through counseling, speaking engagements or her books she has always preached hope and restoration. Unfortunately, circumstances have pushed her to end her own marriage and she wanted to be transparent with all those who look to her for guidance.
"Anyone who knows me and Proverbs 31 Ministries knows how seriously I take marriage. I've always encouraged women to fight for their marriages and to do everything possible to save them when they come under threat. So, for the past couple of years I have been in the hardest battle of my life trying to save my marriage," she shared.
Terkeurst confessed that she has known about the infidelity for quite some time but decided not to pursue a divorce in hope of reconciliation. The couple attended counseling, they traveled more together, spent more quality time with each other but still, none of it changed his actions.
She continued, "Sadly, though I have repeatedly forgiven and accepted him back, he has continued to abuse substances, be unfaithful, and refused to be truthful to me and our family.
I believe I have the capacity to love Art and to forgive him, but his steadfast refusal to end the infidelity has led me to make the hardest decision of my life. After much prayer and consultation with wise, biblically-minded people, I have decided that Art has abandoned our marriage. Yet, the Lord has been so faithful to help me at every step of this very painful journey and has now assured me I've done all I can do.I am brokenhearted beyond what I can express. But I am more committed than ever to trusting God, His promises, and His plans, whatever they are from here."
The committed believer of Christ maintained that she will continue to do what God called her to do. She assured her readers that Proverbs 31 Ministries will continue to help women deepen their relationship with God, study His Word, and share their stories for God's glory.
"I will continue to do ministry with an even deeper belief in the goodness of our God and a greater empathy for the deep heartbreak that happens to us all in this broken world," Terkeurst testified. "Many people think Proverbs 31 is a picture of a perfect woman; but the Proverbs 31 woman is, at her core, someone who seeks the Lord in everything she does and trusts Him wholeheartedly with her life. Our mission is to meet women where they are in the real, hard places we all experience, and to intersect God's Word right there. We are simply a group of women sold out to saying yes to God — and He truly does the rest."
She ended her post by quoting a scripture that she says is what she is living at the moment. The Bible verse is Psalm 27:13 which says, "I would have lost heart, unless I had believed that I would see the goodness of the Lord in the land of the living."
Terkeurst is asking that everyone pray for her and her ministry and family (children, grandchildren and her husband) during this time.
Read the entire blog post HERE.