'Won't You Be My Neighbor' Trailer Reveals Mister Rogers' 'Radical' Impact of Love on Iconic TV Show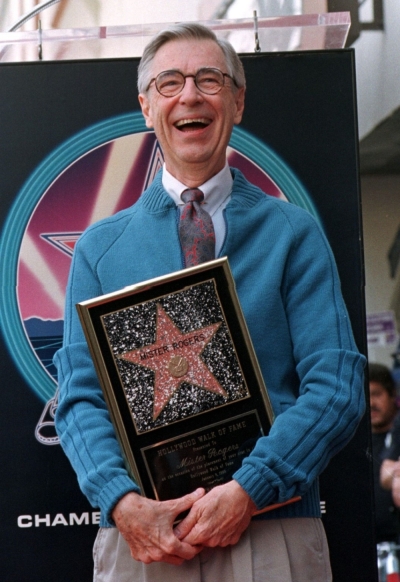 A new trailer for the upcoming documentary film "Won't You Be My Neighbor" shares the vision of love that beloved minister and TV icon Fred Rogers had for people, especially children, which informed his classic show, "Mister Rogers' Neighborhood."
The popular children's show was described as a gentle, thoughtful preschool educational series in which Rogers treated children like intelligent people who deserve respect. The show ran on several networks across the United States and Canada from 1968 to 2001.
The trailer, released Tuesday by Focus Features and directed by Oscar-winner Morgan Neville ("20 Feet from Stardom"), reveals that the documentary will be loaded with clips from "Mister Rogers' Neighborhood," as well as archival behind-the-scenes footage and interviews. The never-before-seen clips of Rogers honor his legacy and even reveal the tactful ways he addressed difficult issues such as death and divorce.
Also seen in the documentary is François Clemmons, who played Officer Clemmons on the show. In an interview for the film, Clemmons spoke about a 1969 episode in which he and Rogers took a stand against segregation by simply soaking their feet together in a kiddie pool on the show. 
"My being on the program was a statement for Fred," Clemmons says in the clip.
In another clip, Rogers, who was labeled "radical" by an interviewer, said, "The greatest thing that we can do is to help somebody know that they're loved and capable of loving."
"Won't You Be My Neighbor?" made its debut at the Sundance Film Festival earlier this year. The documentary received warm reviews highlighting Rogers' gentle inner life.
Rogers worked in television for over 30 years after graduating college. The only breaks he took from TV work were times he devoted to his Christian faith. Rogers attended Pittsburgh Theological Seminary where he was ordained as a Presbyterian minister in 1963.
Rogers died in 2003 at age 74, but his legacy continues.
Another film about Mr. Roger's life, "You Are My Friend" starring Oscar-winning actor Tom Hanks, will hit the silver screen next year.
"You Are My Friend" follows the friendship of Rogers and journalist Tom Junod who was on assignment to write a profile about the TV icon. While Junod was initially cynical and begrudgingly took the task, his perspective on Rogers changed as his life was transformed when the two cultivated a friendship.
"You Are My Friend" will begin shooting this fall and is slated for a 2019 release. "Won't You Be My Neighbor?" will hit theaters this summer.