World Vision Responds to Claim It Helped Obama Admin Fund al-Qaeda Affiliate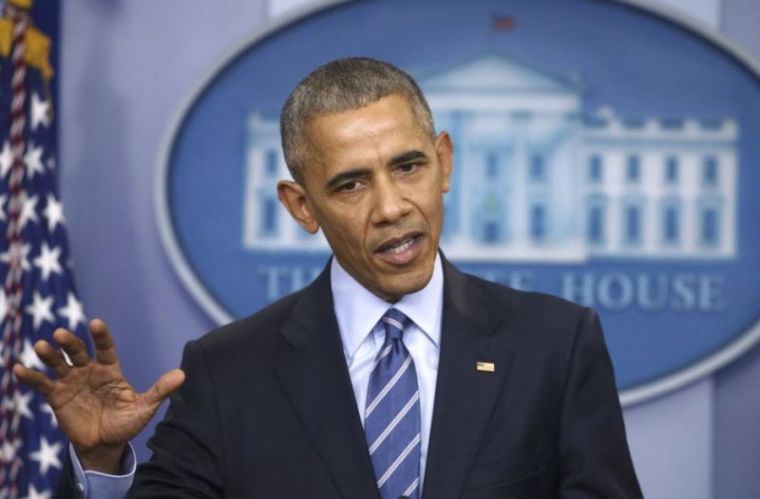 The international Christian humanitarian organization World Vision has released a statement in response to the recent news that the Obama administration gave it money to help fund an al-Qaeda affiliate.
The National Review published a story on Wednesday that the Obama administration approved $200,000 in grant money to the Sudan-based Islamic Relief Agency, with World Vision as intermediary, even though the organization was listed as a terrorist affiliate in 2004.
"Despite this well-documented history, the U.S. Agency for International Development (USAID) in July 2014 awarded $723,405 to World Vision Inc., an international evangelical charity, to 'improve water, sanitation and hygiene and to increase food security in Sudan's Blue Nile state.' Of these funds, $200,000 was to be directed to a sub-grantee: ISRA," reported the publication.
"Obama-administration officials knowingly approved the transfer of taxpayer dollars to an al-Qaeda affiliate, and not an obscure one but an enormous international network that was often in the headlines."
In a Wednesday statement, the London-based World Vision explained that they were unaware of the terrorist designation for the group and that they took action once they were made aware of it.
"There are several Islamic Relief organisations operating around the world which are not blocked, and when we searched the blocked parties lists for 'Islamic Relief' in 'Sudan,' the searches produced no results," stated World Vision.
"In May 2014, when World Vision applied to renew our registration with [Treasury Department's Office of Foreign Assets Control] as a charity working in Sudan, we identified IRA as a sub-grantee in our application. OFAC approved the renewal in August 2014 without any comments or questions about IRA."
According to the charity organization and a USAID official quoted by National Review, World Vision informed OFAC in Nov. 2014 about their concerns that the Islamic Relief Agency in Sudan was terrorist affiliated and they severed their grant program with the al-Qaeda affiliate.
National Review wrote that World Vision then reached out to USAID in January 2015 to inquire about the funds for IRA's work, writing that it "had performed excellent work" and the delayed payment was "putting a significant strain" on World Vision's relationship with the Sudanese government. There were efforts by some Sudanese officials to expel World Vision from the country, possibly due to the lack of payment, National Review noted.  
The Obama administration then authorized the funds in May 2015. 
World Vision's statement said, "In January 2015, OFAC responded that IRA in Sudan 'appears to be the same entity' as the one on OFAC's blocked parties list. The sub-grant by then had expired, it was not renewed, and we discontinued any future collaboration with IRA."

"World Vision has robust controls and screening processes in place and condemns any diversion of aid funding and strongly condemn any act of terrorism or support for those activities. We have no evidence that any of our funds have been used for anything other than urgent humanitarian work."