Worship Group All Sons & Daughters Announces Breakup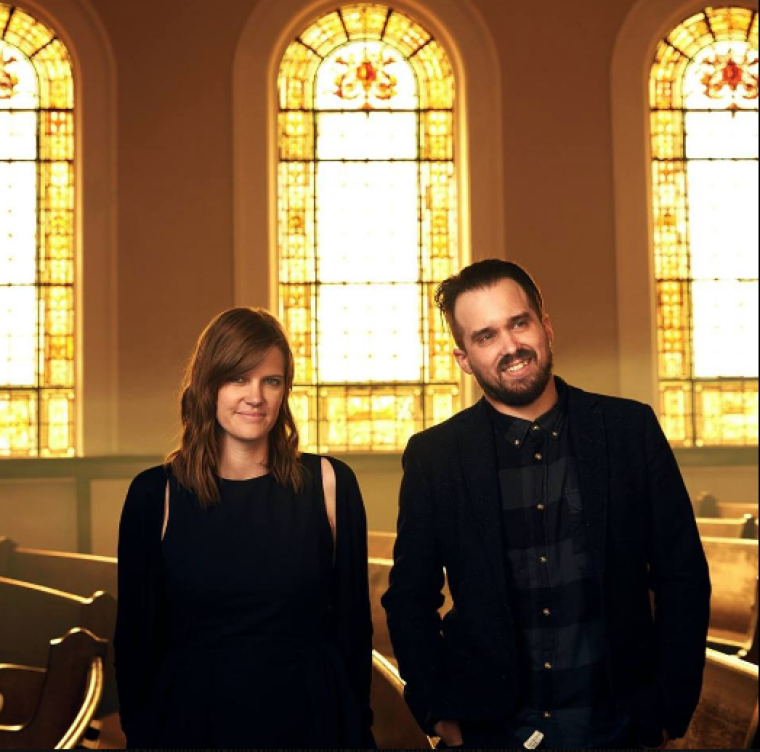 Worship music duo All Sons & Daughters has officially disbanded.
The group, comprised of worship leaders David Leonard and Leslie Jordan, took to Facebook last week to make the announcement. After taking some time off, the pair that began at Journey Church in Franklin, Tennessee, realized they no longer had the same vision for All Sons & Daughters.
"As you know, we took last year off the road to rest, pray and dream about what was next for All Sons & Daughters. We spent the first half of the year wrestling through the initial shock of being off the road after seven years, celebrating Poets & Saints at the Grammy's, and diving in to our individual dreams and plans at home," the pair said in an open letter posted to Facebook last week. "Each time we came together to talk about the future of All Sons & Daughters, we struggled to gain a clear picture."
The band's last album, Poets & Saints, was released in 2016 and nominated for a Grammy Award. While they both came together at Journey Church in 2009, Jordan and her husband have since left the congregation.
"Since the beginning, our music was birthed from and written for our local church. While David is still involved with Journey church, last December Leslie and her husband, Thomas, felt led out of that community," the pair revealed in their joint letter. "With that as our reality, we were struggling to find the heartbeat for new music. And while we could continue to write songs for the 'global church,' we feel that is not true to our original vision for the band."
In a previous interview with CCM magazine, the pair revealed how much Journey Church influenced their group.
"We started writing together in late 2009," Leonard said. "We never set out to be a band but just wanted to resource our church with songs."
According to the musician, the church's congregation was a big part of the musical inspiration.
"Our music is more than just us. It's for all those sitting in our congregation," he said. "All of us joined together is All Sons and Daughters."
While it looks as though All Sons & Daughters has come to an end, the pair made it clear that they would continue to support one another in future endeavors.
"So after much prayer and consideration, we have decided that our season as a band has come to an end. This decision was not made in haste or out of any discontentment with one another," they said. "We still have the utmost respect for each other and will continue to champion one another into whatever the Lord calls us. Our involvement in music and in one another's lives will not wane; it will just look different from the previous season."