Would Winning the Lottery Satisfy My Soul?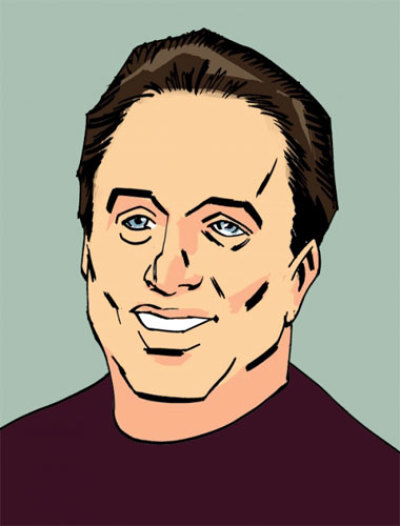 When 17-year-old Jane Park became Britain's youngest lottery winner in 2013, she assumed it would fulfill her wildest dreams. In reality, hitting the jackpot turned her world into a living nightmare.
Park said, "At times it feels like winning the lottery has ruined my life. I thought it would make it 10 times better, but it made it 10 times worse. People don't realize the extent of my stress. I have material things, but apart from that my life is empty."
Many people today have no idea that their lavish lifestyle is actually preventing them from enjoying true riches. They are blind to their plight, as they chase after more "stuff" and a larger bank account.
Jesus addressed the deceitfulness of wealth with this profound question: "What does it profit a man to gain the whole world and yet forfeit his soul?" (Mark 8:36)
Earthly wealth eventually goes up in smoke, whereas your soul is immortal. Man experiences either joy or misery not only in this world, but also throughout eternity.
God's Word declares: "Set your minds on things above, not on earthly things." (Col. 3:2) Materialism is a dagger to the soul and a weight that drags men away from God forever.
C.S. Lewis summed up the problem this way: "As long as this deliberate refusal to understand things from above continues, even where such understanding is possible, it is idle to talk of any final victory over materialism."
Jesus often spoke about how hard it is for "a rich man to enter the kingdom of God." (Matthew 19:24)
Generally speaking, rich people tend to love their riches. And so Jesus issued warnings about the lust to become rich. Like all lusts of the flesh, this wicked craving increases even more once you give yourself over to it.
No wonder Solomon wrote, "Whoever loves money never has money enough; whoever loves wealth is never satisfied with his income." (Eccl. 5:10)
The apostle Paul penned these insights to Timothy: "Godliness with contentment is great gain. For we brought nothing into the world, and we can take nothing out of it. But if we have food and clothing, we will be content with that. People who want to get rich fall into temptation and a trap and into many foolish and harmful desires that plunge men into ruin and destruction. For the love of money is a root of all kinds of evil. Some people, eager for money, have wandered from the faith and pierced themselves with many griefs." (1 Timothy 6:6-10)
Scripture unlocks the storehouse to spiritual riches. A relationship with Christ provides believers with "an inheritance that can never perish, spoil or fade. This inheritance is kept in heaven for you." (1 Peter 1:4)
You can either live for worldly riches now and lose your soul for eternity, or live for Christ now and be guaranteed eternal riches "that can never perish, spoil or fade." And while these are two drastically different ways to invest your life, only one of these two paths leads to heaven. (Matt. 7:13,14)
Jesus said, "I am the door. Whoever enters through me will be saved .... I have come that they may have life, and have it abundantly." (John 10:9,10)
Life or death. Blessing or curse. Heaven or hell. Trusting Jesus or chasing materialism. If you truly want to find satisfaction for your soul, then pay close attention to what Christ told the church in Laodicea:
"You say, 'I am rich; I have acquired wealth and do not need a thing.' But you do not realize that you are wretched, pitiful, poor, blind and naked. I counsel you to buy from me gold refined in the fire, so you can become rich; and white clothes to wear, so you can cover your shameful nakedness; and salve to put on your eyes, so you can see." (Rev. 3:17,18)
No one can buy their way into heaven, or purchase "white clothes" from God to cover their "shameful nakedness." Christ died on the cross to pay for our sins (1 Peter 3:18) and to earn eternal life in paradise for those who receive Him by faith. (John 1:12)
"These in white robes — who are they, and where did they come from?"

"These are they who have come out of the great tribulation; they have washed their robes and made them white in the blood of the Lamb." (Rev. 7:13,14)
It is only through faith in Christ that believers are given a "white robe" to cover their soul. Only the blood of Jesus can wash away your sin, and this occurs the moment you trust Christ to be your Savior. All of the riches in all of the world cannot pay for even one of your sins against God, let alone gain you entrance into paradise to enjoy the richness and beauty of Christ forever.
Why allow material things and a lust for money to rob you of a place with Jesus in His eternal kingdom? There is no question that the love of money is rooted in spiritual darkness. Only Christ can deliver a person from this darkness and from the stranglehold of materialism.
And this is one reason Jesus told the church in Laodicea: "Be earnest and repent. Here I am! I stand at the door and knock. If anyone hears my voice and opens the door, I will come in and eat with him, and he with me." (Rev. 3:19,20)
Wealth and materialism eventually leave a person feeling empty. Just ask lottery winner Jane Park, or anyone else who has become disillusioned by the false promises of wealth. Meanwhile, a wise person opens the door to the Savior when Jesus comes knocking.
You can be wise and satisfied today, tomorrow, and forever; or you can waste your life and throw away your soul as you hoard a boatload of riches and stockpile tons of stuff. And for what? A few years of immersing yourself in hedonism and financial lust? The choice is yours, and it is incumbent upon you to choose wisely for the sake of your immortal soul.
Deep down we all know that "you can't take it with you when you die." But that doesn't seem to stop plenty of folks from trying.
Dan Delzell is the pastor of Wellspring Church in Papillion, Neb. He is a regular contributor to The Christian Post.