Xbox One Backward Compatibility Adds 'Galaga,' 'Lego Batman,' and Three Other Titles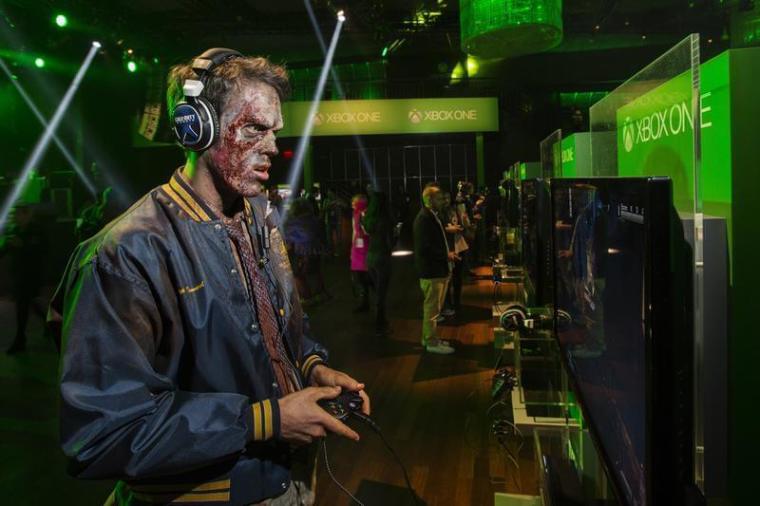 Microsoft has added "Galaga" to its Xbox One Backward Compatibility program. Prior to this, the company added four titles, including "Lego Batman," to the service.
"Galaga" is a shooter arcade game from publisher Bandai Namco. It's considered to be a classic game involving shooting down invading aliens. The title joins four Xbox 360 games that Microsoft added to the list of titles playable on its current-generation console last week. These are "Lego Batman," "Sam & Max," "Trials HD," and "Alan Wake's American Nightmare."
The latter was among the titles that some Xbox One owners were able to download earlier this month. The other titles that briefly popped up one weekend include "Red Dead Redemption," "Halo Wars," "Tekken Tag Tournament," "Left 4 Dead 2," and "Castlevania: Symphony of the Night." Microsoft has officially confirmed it is currently working on bringing "Red Dead Redemption" and "Halo Wars" to the program, while the others should also be available to the service in the future.
In addition to these titles, the company has also tagged the following titles as "In progress" in its Xbox One Backward Compatibility support page: "Call of Duty: Black Ops," "Skate 3," "BioShock," "BioShock 2," and "BioShock Infinite." Fans can expect these games to release to the service anytime soon.
More games are slated to be added to the program in the future, one of which is "Hitman: Absolution." Both developer IO Interactive and publisher Square Enix confirmed the title's availability as a playable game under the Xbox One Backward Compatibility service. However, when exactly the game will be added to the program will be in Microsoft's hand.
The developer has also hinted that all of its Xbox 360 titles will be included in the service sooner or later. "Kane and Lynch 2: Dog Days" was added in December and more games in addition to "Hitman: Absolution" should follow suit.
These upcoming titles will become available on the Xbox One as soon as they are given the stamp of approval. Microsoft is now following a new release schedule for its Xbox One Backward Compatibility program, as it announced last month. Instead of launching new titles each month, the company now releases new titles as soon as they become available.