'Xenoblade Chronicles 2' News: Story Trailer Highlights the Challenges Rex, Pyra and Their Friends Will Face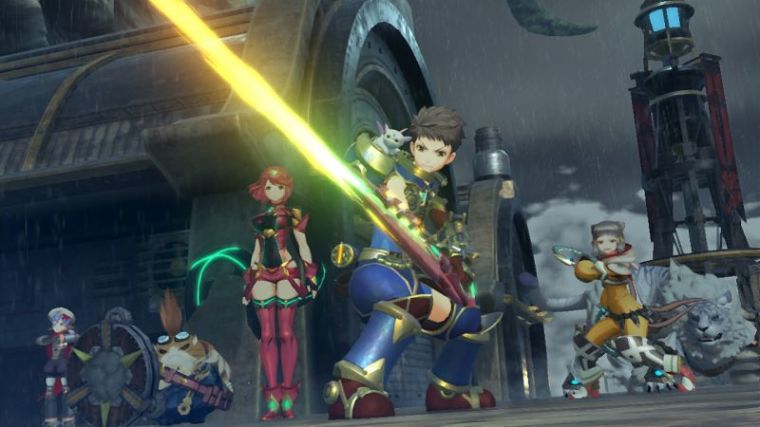 Fans are already counting down the days to "Xenoblade Chronicles 2's" official release. But before they fully immerse themselves in the world of Alrest, there is one new trailer they may want to check out.
Just recently, the developers of the game published its official story trailer, and it further detailed the challenges that are waiting for protagonists Rex, Pyra and their friends inside the world of "Xenoblade Chronicles 2."
First off, the trailer revealed that the Blades who inhabit the world of Alrest can essentially live forever, provided that their all-important Core Crystals are preserved.
The trailer also established that the Blades and Drivers who players will be able to control will form unique bonds with one another, the kinds of relationships that both parties want to hold on to at all costs.
Doing so may prove to be a challenge, however. One of the antagonists revealed that once Blades go back to their Cores, the memories they have made will be lost, meaning no matter how special the bond between them and their Drivers, there is a chance that the moments they shared might be forgotten - or at least that is believed to be the case.
It seems that the memories of the Blades will be important elements of "Xenoblade Chronicles 2's" main storyline, and at one point in the trailer, Pyra was shown struggling to hold on to those precious remnants of the past as someone is taking them away from her.
Developers have also teased that a pretty interesting story will be featured in the upcoming game, and players will be able to hear it told either with English voiceovers or Japanese audio.
The Japanese audio DLC will be released for the game on launch day.
Players will be able to join up with Rex, Pyra and the other main characters included in "Xenoblade Chronicles" as soon as the game is released for the Nintendo Switch on Dec. 1.