XXX Church's Craig Gross shares the lesson people tempted by wrong behavior can learn from Kevin Hart's apology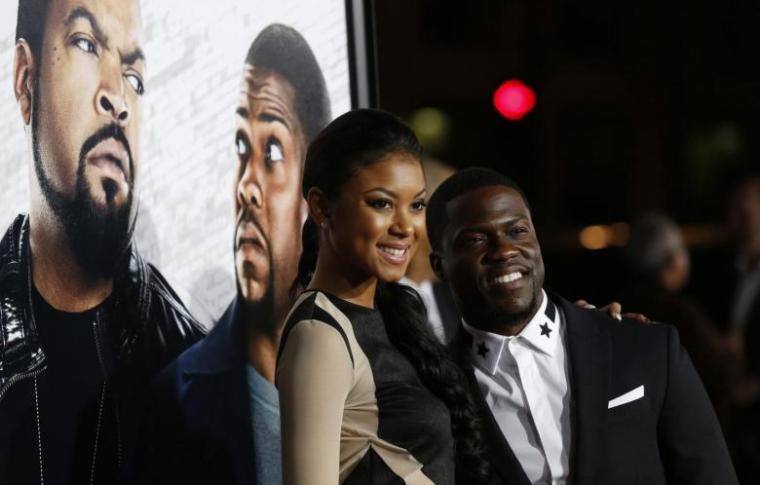 American actor Kevin Hart often plays the good guy in the movies he stars in. He's always this hilarious guy who is deemed a loser and yet manages to be a good husband and father to his kids.
But reel life is different from real life. Sadly, Hart recently made a public apology to his pregnant wife Eniko Parrish and kids, saying that he indulged in "wrong behavior" and he is now praying the price for it. He made the apology in a video posted on Instagram (@kevinhart4real), which has now amassed over six million views.
"It's a [expletive] moment when you know you're wrong and there's no excuses for your wrong behavior," he said. "I'm also not going to allow a person to have financial gain off of my mistakes and in this particular situation that was what was attempted. I said I'd rather fess up to my mistakes."
It's not easy for any man to own up to his mistakes, but that's why Hart's move has really inspired Pastor Craig Gross of XXX Church, an online ministry dedicated to helping people with porn and sex addiction.
"Someone might not be forcing you to come clean about something, but bringing something to the light is always the best move. I watched this video with Hart many times," Gross wrote on his blog. "Hart is a comedian. Hart is a family guy. Hart plays the good guy in his movies. All those things make this confession on his Instagram even harder."
So when Hart braved his mistakes and bared it all out on social media, Gross said it was a "gutsy move" that he can appreciate.
And importantly, it's something other people who've made similar mistakes can actually learn an important lesson from.
Gross said even if they don't share their mistakes with millions of social media followers like Hart, they can start with a close family member or friend, and it will do the same thing.
'In the end, when you bring someone or something into the light, "Light exposes the true character of everything" Ephesians 5:13),' he said.
'Bringing something to the light is always the best move,' Gross continued. 'Be honest with someone and bring your junk to the light.
'This stuff is messy. These issues won't resolve easily for Hart and his family [but] I know from working with thousands of people each month that there is hope for this couple, and this could be the beginning of a turning point for them in their relationship. It's a hard lesson to learn but sounds like Kevin Hart understands this.'