'Protecting our kids': Nebraska enacts ban on trans surgeries for minors, 12-week abortion limit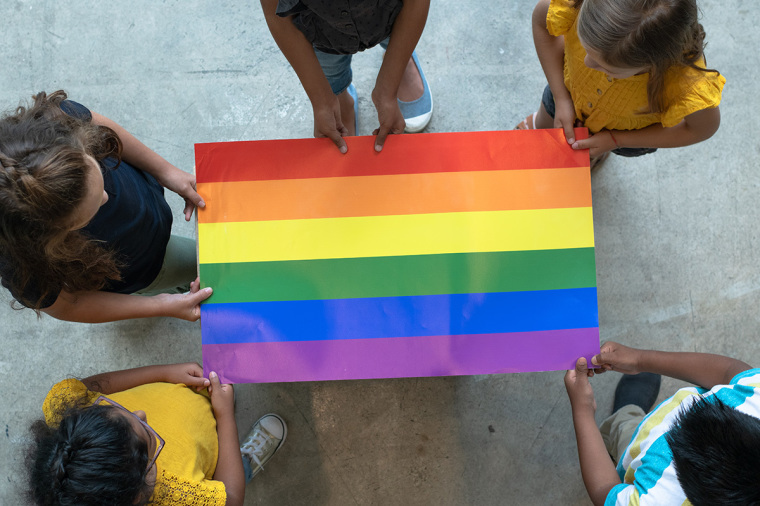 Nebraska has become the latest state to ban chemical castration and body-mutilating sex-change surgeries for minors and establish limits on abortion by enacting legislation to protect children. 
Nebraska's Republican Gov. Jim Pillen signed LB574 into law Monday, following its approval by the state's unicameral legislature in a 33-15 vote last week.
The law includes the Let Them Grow Act, which prohibits doctors from prescribing puberty blockers and opposite-sex hormones to kids or performing genital mutilation surgeries on children and teenagers. It's scheduled to go into effect on Oct. 1. Whereas the Preborn Child Protection Act, which bans abortions after 12 weeks gestation, will go into effect immediately.  
"Today is a historic day in the state of Nebraska. It is a day when we are standing up and protecting our kids so that they can have a brighter and better future," Pillen said in a statement on Monday.
"LB574 is the most significant win for social conservatives in a generation, and it is part of what has been a historic legislative session with senators voting for policies that protect our kids, cut taxes, grow agriculture, and defend our Nebraska values."
Marjorie Dannenfelser, president of the pro-life group Susan B. Anthony Pro-Life America, said in a statement that LB574 was "a significant step forward for life" and predicted that about 300 human lives "will be protected each year through the [legislation]." 
SBA Pro-Life America has estimated that state laws put in since the overturning of Roe v. Wade by the United States Supreme Court decision has prevented over 177,000 abortions. 
Last year, the Supreme Court ruled in Dobbs v. Jackson Women's Health Organization that the U.S. Constitution does not contain a right to abortion. In response, more than a dozen states have passed laws that ban most or nearly all abortions. 
In addition to Nebraska's Preborn Child Protection Act, the most recent pro-life laws enacted at the state level include a 12-week abortion ban in North Carolina and a six-week abortion ban in Florida.
The Let Them Grow Act, which bans the prescription of puberty-blocking drugs, cross-sex hormones and the performance of "gender-altering surgery" on youth suffering confusion about their sex, will make Nebraska the 19th state to ban some or all forms of gender transition procedures for minors with gender dysphoria. Others states with similar laws include: Alabama, Arizona, Arkansas, Florida, Georgia, Idaho, Indiana, Iowa, Kentucky, Mississippi, Missouri, Montana, North Dakota, Oklahoma, South Dakota, Tennessee, Utah and West Virginia. 
The push to ban practices referred to by supporters as "gender-affirming care" comes as a result of concerns about the long-term impacts of the procedures. The American College of Pediatricians has warned that puberty-blocking drugs can lead to "osteoporosis, mood disorders, seizures, cognitive impairment and, when combined with cross-sex hormones, sterility."
Potential side effects of cross-sex hormones identified by the American College of Pediatricians include "an increased risk of heart attacks, stroke, diabetes, blood clots and cancers across their lifespan."
The practices described as gender-altering surgeries in the Let Them Grow Act have received particular condemnation due to the gruesome deformities left behind from the removal of forearm and thigh tissue in order to create a flaccid, fake penis that doesn't work for girls who seek to look more like a man, as well as the scars left following the removal of healthy breasts.
In February of last year, the American Academy of Family Physicians, the American Academy of Pediatrics, the American College of Obstetricians and Gynecologists, the American College of Physicians, the American Osteopathic Association and the American Psychiatric Association issued a joint statement denouncing state-level efforts to "criminalize gender-affirming care" for young people.
However, a feature story published by The New York Times last November showed that a growing number of medical professionals and formerly trans-identified people, also called detransitioners, are concerned about the harmful effects of puberty blockers that these medical institutions are defending to rake in financial profits. 
In addition to the physiological consequences associated with sex change operations, detransitioners have come forward to share the psychological implications of the life-altering surgeries.
Detransitioner Chloe Cole filed a lawsuit against Kaiser Foundation Hospitals and others over their involvement in her gender transition, which involved prescribing her puberty blockers, cross-sex hormones and a double mastectomy as a minor that left her with "deep physical and emotional wounds, severe regrets, and distrust of the medical system."
Cole had previously elaborated on the harm she suffered as a result of the treatment she received in a notice of intent to sue filed last year. The earlier legal filing noted that although the young woman was "advised that the distress she experienced because of her gender dysphoria would resolve as she transitioned," her "distress always came back worse" following a feeling of "initial relief" that materialized after "each phase of transition."