Famous Christian Singer Lost His Faith — Hear Him Interact With This Well-Known Christian Apologist
Jon Steingard, the former lead singer of Christian band Hawk Nelson, shocked the world when he recently took to social media to proclaim that he's no longer a believer. 
Now, weeks later, he's speaking out about his experience growing up in a Christian home, leading a popular Christian band and grappling with tough life questions. 
"I grew up in a Christian home. I'm a pastor's kid," Steingard said during a recent appearance on Premier's "Unbelievable?" "My parents are incredibly loving, warm people."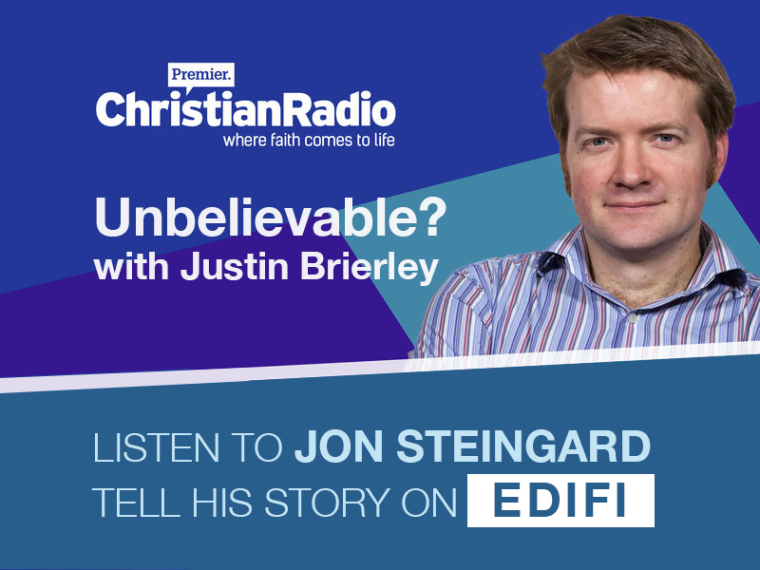 Steingard, who appeared alongside apologist Sean McDowell (son of famed evangelist Josh McDowell) explained that he found himself grappling with his faith. 
These struggles emerged years after he became the lead singer of Hawk Nelson and found himself subsequently thrust into a pastoral situation of sorts.
"That was a season of me digging in a little more. I really need to be able to say things that are meaningful," he said. "Over time, I just started to have more and more questions about the reality of who God is and the Christian faith and the traditions I had been raised in."
Steingard came to a point where he asked himself, "If I don't have to believe in God, do I?" And that inevitably led him to step away from the definitive faith he had always known. 
But despite his public proclamation, he has not been able to stop thinking about the Lord.
"Over the last month, I've never thought about God more," he admitted, as he continues to personally explore his faith.
Listen to Steingard share his journey, and hear how McDowell responded on the Edifi app here. Edifi, a new Christian podcast app, aggregates the best faith-inspiring Christian podcasts across a variety of subjects (download the app today). 
McDowell, who delivered powerful messages about the Christian faith during the exchange, defended the gospel and offered compassionate responses.
"I grew up in a Christian home, a very public Christian home," McDowell said, noting his father Josh McDowell's long-running ministry. 
But McDowell also went on to defend the truth of the Bible and to explain the importance of understanding that Jesus was far more than a mere moral leader.
"Jesus wasn't just a moral teacher trying to help us how to live our life and be better people," he said. "His moral teachings were tied to his claim that he is God in human flesh and died on the cross for our sins." 
Listen to the full conversation on "Unbelievable" and be sure to tune-in to other similar conversations on the Edifi app today. Plus, check out these shows:
"Line of Fire Radio": Dr. Michael Brown is an author, speaker and biblical scholar who dives deep into the issues of the day. "Line of Fire Radio" is one of the best Christian podcasts to listen to if you're looking to understand faith, culture and Christian life. Listen to "Line of Fire Radio" on the Edifi app today!

"Think Biblically": How do we "think biblically" in modern culture? Well, there's a podcast to help us live out that call. "Think Biblically," hosted by Scott Rae and Sean McDowell of Biola University, explores the biblical wisdom needed to navitate cultural waters. "Think Biblically" is one of the best Christian podcasts for understanding how to navigate cultural trends. You can listen here on the Edifi app today. 

"BreakPoint": John Stonestreed offers what he calls a "daily dose of sanity," helping Christians apply a biblical worldview to movies, politics, culture and much more. Stonestreet doesn't back away from the toughest issues of the day, offering fascinating commentary and perspective.
Want more Christian inspiration? Edifi is filled with uplifting Christian podcasts, with categories ranging from Bible studies to women, marriage, kids, prayer and op-ed content. Download the Edifi app today.