10 Band Members Die in Crash: La Reyna de Monterrey Involved in Horrific Crash (VIDEO)
10 Band Members Die in Crash: La Reyna de Monterrey Involved in Horrific Crash (VIDEO)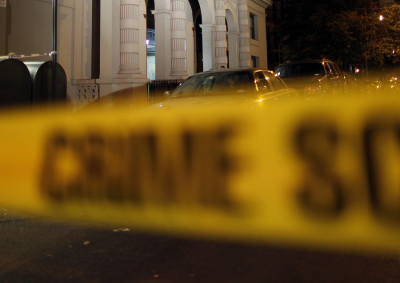 10 band members have died in a crash early on Saturday morning in a tragic accident. The incident took place on a major highway between Nuevo Laredo and Monterrey, Mexico, according to reports.
The band members' van driver may have fallen asleep, according to Mexican highway police official, Julian Ontiveros. The resulting crash killed the 10 band members from La Reyna de Monterrey, who were returning from a Friday night performance in Nuevo Laredo, as well as injuring several other people.
The band's van apparently was seen entering the wrong lane before it crashed head on with an oncoming tractor-trailer.
As well as the 10 that were killed, another five band members were also injured inside the van.
The Mexican official, although not speaking officially, confirmed that he believed that the driver of the van had likely fallen asleep. He added that in the crash several of the band members were flung through the van windows onto the roadside.
The three lane highway was closed by authorities as the accident scene was investigated, and traffic was restricted to only one lane as emergency services attended to the injured and dead.
The Facebook page of band La Reyna de Monterrey has become a page where mourning fans left messages of condolence for those killed, and expressed messages of support to family members of those killed and injured in the horrific crash.
One message read, "It is a great loss. God has called them to sing with His angels."
La Reyna de Monterrey were a popular band that played the musical genre known as Banda music.
Here is a video of the band La Reyna de Monterrey performing: