'19 Kids & Counting' Jill Duggar, Derick Dillard News: 'We're Expecting!' #SoGratefulToGod
Barely seven months from now, fans of TLC's reality TV show '19 Kids and Counting' will see another addition to the Grand-Duggars as the newly wed couple Jill Duggar and Derick Dillard, are now pregnant.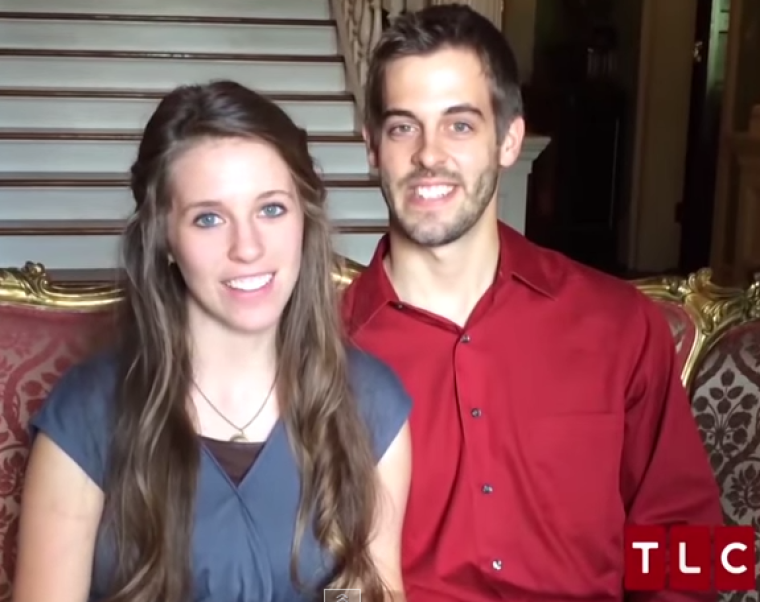 Jill, 23, and new husband Derick, 25, who tied the knot back on June 21 this year, recently made the announcement via TLC. In the joint statement, they were quoted as saying:
"We are so grateful to God for this new little blessing. We appreciate all the well-wishes and are enjoying this new season of life as we look forward to parenthood!"
Sharing the good news are heads of the Duggars, patriarch Jim Bob and matriarch Michelle who are as excited as the couple themselves.
"We are so excited for Derick and Jill that they are expecting their first baby! They will be such loving, awesome parents. We look forward to welcoming another grandchild into our family. We are so grateful for all the support as our family and our love multiplies! What Joy!"
In a post on their Instagram, the expecting parents captioned an adorable photo of them holding a pair of baby shoes. They captioned it with:
"We're expecting!!! So grateful to God for this new little blessing!!! #babydilly #firsttimeparents #sogratefultoGod #derickdillard #jillmdillard."
"Baby Dilly" will be the fourth grandchild in the family and the first child for Jill and Derick.
Fans of the show are already excited on how everything will turn out for the Duggar's particularly with Jill's pregnancy. Most likely, there will be baby showers, shopping sprees and one-on-one advice segments from the adults.
New episodes for the brand new season of '19 Kids and Counting' will air on September 2 on TLC.
A Special Announcement from Jill & Derick