2018 NFL Scouting Combine Update: Rundown Of Events For The 'Superbowl Of Scouting'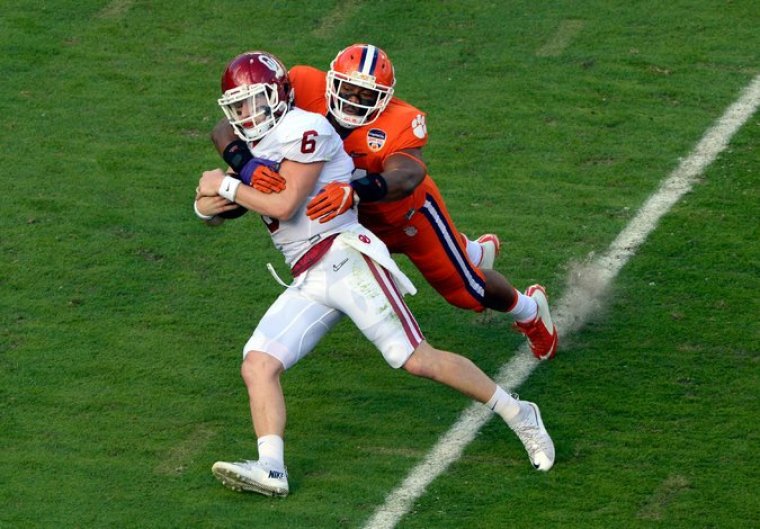 The new league year doesn't begin until March 14, however, every football fan knows that NFL Scouting Combine marks the true beginning to the madness that leads to the Superbowl. So what can fans expect in this "Underwear Olympics," where prospective players get their first taste of what it's like to be in the NFL.
The Scouting Combine brings together all the front-office men, coaches and heat-seeking agents to Indianapolis where they can get an up-close look at the nation's top college talent. Over 300 of college footballs best and brightest are to be put to their paces trying to impress fans and big league big shots alike.
Want to get the latest action straight from Indianapolis? Then it's time to tune in to the NFL Network which will provide 52-hour live coverage from the event showcasing workouts and press conferences throughout the week.
It all starts this Wednesday, Feb. 28, with media sessions from NFL general managers and coaches. They will be followed by running backs and offensive lines on Thursday, March 1.
Friday, March 2, will see the quarterbacks, wide receivers, tight ends take the spotlight. Fans can probably expect the press to ask some pressing questions to this year's draft favorites, particularly Oklahoma QB Baker Mayfield. Friday will also see on-field workouts for running backs, offensive line, and special teams.
Saturday, March 3, will see the defensive linemen and linebackers take on the press as well as on-field workouts for Quarterbacks, wide receivers, and tight ends. Sunday, March 4, will see the defensive backs take some questions while the defensive linemen and linebackers take to the field.
Finally, Monday, March 5, will see the defensive backs on their on-field workout. This will also mark the conclusion of the NFL Scouting Combine and the start of the big wait for the NFL Draft this coming April 26 to 28, 2018 at the AT&T Stadium; Arlington, Texas.