2019 Ford Mustang Shelby GT500 Price, Specs: Upcoming Vehicle Will be the Most Powerful Factory Mustang Ever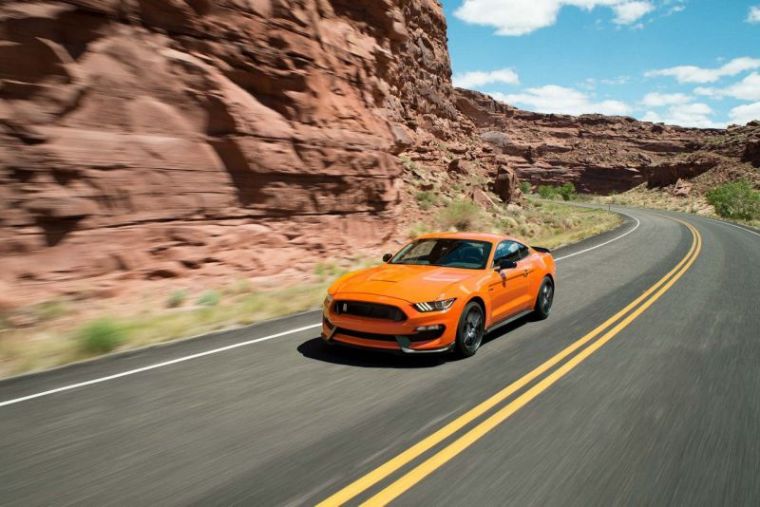 Ford has confirmed that a new and improved Mustang Shelby will be arriving next year.
 On Jan. 16, Ford took to social media to announce that a Mustang Shelby GT500 will make its official debut next year. The news was revealed through a special video clip showcasing the famous car.
 "The legend returns in 2019. The most powerful street-legal production Ford ever with more than 700hp projected," reads the caption.
The short clip, which seems to be computer rendered, offers a look at a current-generation Mustang. It focuses on the Mustang's hoor louvers, massive front air intake, huge spoiler and a promise of more than 700 horsepower. Once its debuts, the new muscle machine will be the most powerful street-legal production ever made by Ford.
Reports note that with a 2019 release, the GT500 might make its official debut at next year's Detroit Auto Show. Unfortunately for anticipating car enthusiasts, Ford has yet to release further details about their upcoming supercar other than its horsepower.
While Ford wants to keep information about the GT500 under wraps, new details have been leaked online. A photo posted on Instagram last month showed a supercharged version of the GT350's 5.2-liter V8. The said machine has been seen under the new Shelby GT500's hood. Ford, however, would not confirm any details about the engine at this time other than the face that it is indeed a supercharged V8.
Although not a lot of details are available as of now, fans are still glad Ford confirmed that a new burnout machine will be released to the market next year. Right now, the big question is whether the GT500 will boast the extreme agility found in Ford's GT350. It's also unclear if Ford will focus on making it a horsepower hammer that could outperform its rival cars in a straight line.