$290,500 Album: Signed Beatles Record Shatters Auction Estimates
$290,500 Album: Signed Beatles Record Shatters Auction Estimates
An autographed copy of The Beatles' "Sgt. Pepper's Lonely Hearts Club Band" fetched more at auction than any previous Beatles albums when the item was sold at an auction in Texas.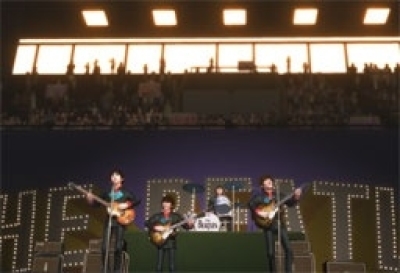 The auction was conducted on Saturday by Heritage Auctions in Dallas and after a fierce bidding battle the unidentified buyer, who was thought to be from the Midwest, wrote a check for $290,500 for the famed LP.
The album was signed by all four band members back in 1967, the same year the record was released, according to the item's letter of authenticity posted on Heritage Auctions' website.
A description of the auctioned item details that each band member signed next to his picture on the inside fold-out of the record cover.
"I consider this to be one of the top two items of Beatles memorabilia I've ever seen- the other being a signed copy of 'Meet the Beatles' [the band's second album released in the U.S.]," Perry Cox, a Beatles expert, stated on Heritage Auctions' website. He added that the singed album cover was "extraordinarily special."
The record was one of the more coveted items up for sale during the auction which featured other iconic memorabilia from both the music and entertainment industry.
Earlier estimates for the signed album cover estimated that the piece would bring in around $30,000 at the auction, but that total was quickly passed during the opening few moments of the bidding feud.
The previous record for a signed Beatles album cover was $150,000, which was paid for a copy of "Meet the Beatles," according to reports from The Hollywood Reporter.
Beatles items have been a hot commodity in recent auctions after a previous auction in Los Angeles featured a letter written by John Lennon to Eric Clapton.