Adam West Missing From Oscars In Memoriam Reel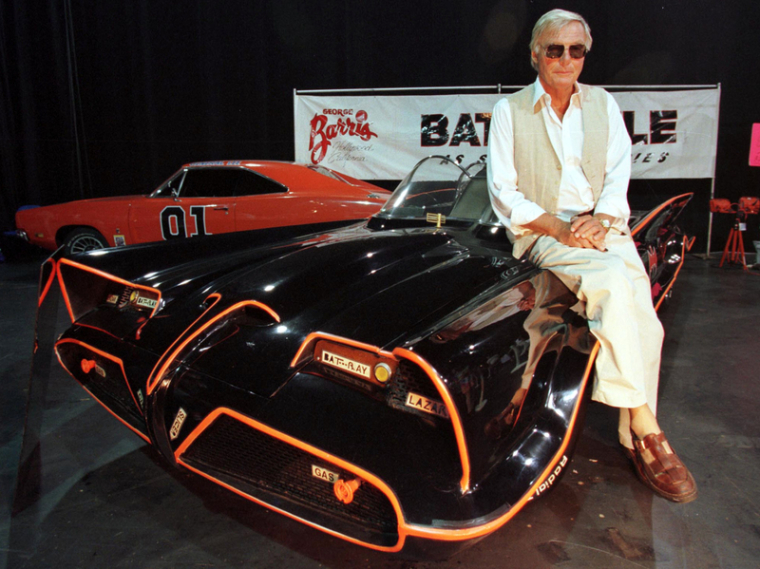 The late "Batman" star Adam West was conspicuously absent from the Oscars In Memoriam reel causing many fans to slam the Academy. While there have been precedence of actors and actresses being missing from the reel, West's status as film and TV icon seems more than enough to garner one final recognition from his peers.
As a result of West being "snubbed" by the 90th Academy Awards, many fans instead offered their praise for the late actor on social media. Many highlighted his contribution to film and TV particularly for his role as "Batman."
Oftentimes, the Oscars omit people for the In Memoriam reel if they have been deemed more closely associated with TV rather than film. But while West was primarily known for his stint as "Batman" and later "Family Guy," he also appeared in several of movies over the course of his long acting career.
Some of West's feature film credits include "Meet the Robinsons," "Chicken Little," "Drop Dead Gorgeous," "Robinson Crusoe on Mars," "Geronimo," and the "Young Philadelphians."
West died of leukemia last June at the age of 88.
Sadly though, he wasn't the only one missing from the Academy Awards In Memoriam reel. Some notable absences included "RoboCop" actor Miguel Ferrer, actress Dorothy Malone and "Texas Chain Saw Massacre" director Tobe Hooper.
This isn't the first time the Oscars managed to screw up its In Memoriam reel. Just last year, producers accidentally posted an image of a living woman, Jan Chapman, in place of Janet Patterson - an Australian costume designer and four-time Oscar nominee. Chapman said she was devastated by the blunder especially since she was friends with Patterson.
Last year's Oscars also saw actress Patricia Arquette call out the producers after her sister Alexis was omitted from the reel. According to Arquette, it's unfortunate that the Oscars couldn't show a trans person who was also an important member of the community.