Adele, Mrs. Doubtfire Eerie Resemblance; Star Transformed in Tumblr Blog (PHOTOS)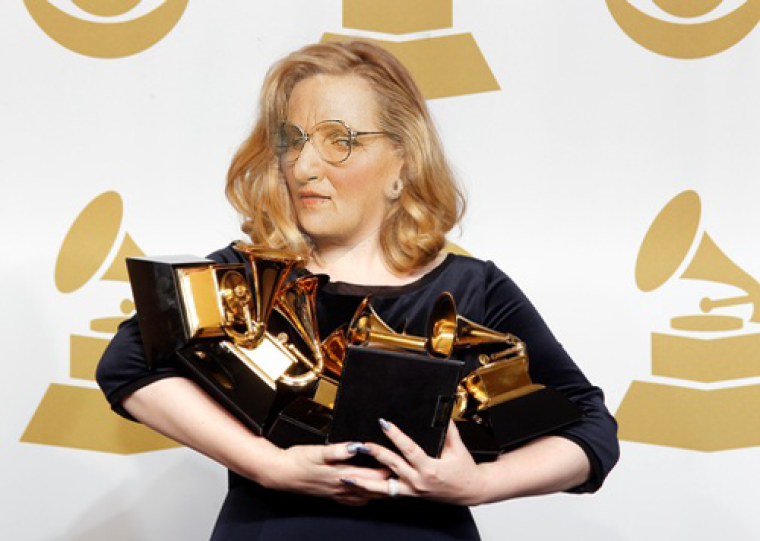 Adele transformed into Mrs. Doubtfire, the zany housekeeper that is really a man in disguise, and the scary part is it's not a far stretch of the imagination.
A Tumblr blog set out to answer the question, "What if Adele was Mrs. Doutfire?" and what they end up with is photoshopped images of Mrs. Doubtfire holding several Grammys in Adele's body, and Adele's face on Mrs. Doubtfire's body as she is surrounded by the kids that star in the 1993 American comedy.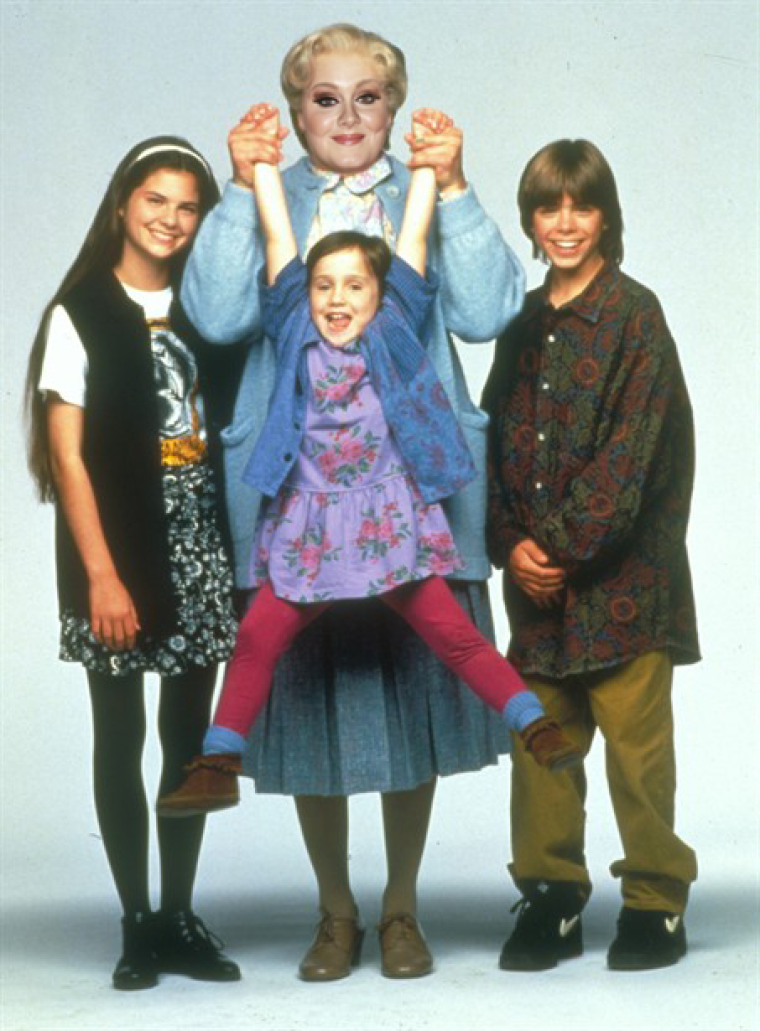 Some of the other photos include Robin Williams holding a mask, but of the face of Adele, and Robin William's character smashing his face into a cream pie and coming up looking like Adele. But the most creepy photo is likely the sly, out-of-the-corner-of-my-eye, side profile look of Mrs. Doubtfire in Adele's black dress cradling five Grammys.
Adele is an English singer-songwriter who is one of the biggest stars currently with fans even like Beyonce gushing over her unique voice. She debut in 2008 and has met commercial and critical success since. Her hit songs include "Rolling in the Deep," "Someone Like You," "Set Fire to the Rain," and her latest song is for "Skyfall," the new James Bond movie.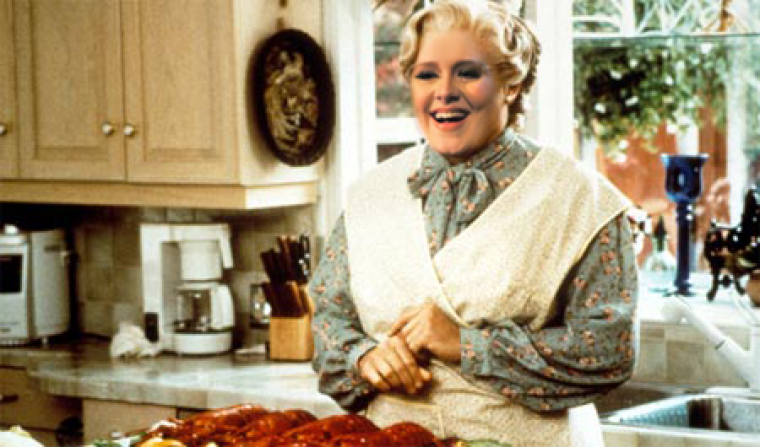 "Mrs. Doubtfire" is a comedy starring Robin Williams and Sally Field and holds a spot among the American Film Institute's 100 Years, 100 Laughs: America's Funniest Movies. The story revolves around character Daniel Hillard whose ex-wife gains primary custody of their three children and he only gets limited visitation rights once a week. To see his kids more, he applies as Mrs. Doubtfire, the housekeeper, and dresses up as a 70-year-old woman.
It seems the Adele-Mrs. Doubtfire photos are a hit, with some calling them "The Most Important Tumblr of the Year," and others the "Best. Tumblr. Ever."