AMA 2013 Live Stream: Watch Online American Music Awards Red Carpet Pre-Show With Rihanna, Miley Cyrus, Justin Timberlake, Katy Perry, Lady Gaga
AMA 2013 Live Stream: Watch Online American Music Awards Red Carpet Pre-Show With Rihanna, Miley Cyrus, Justin Timberlake, Katy Perry, Lady Gaga
The 2013 American Music Awards will be taking place on Sunday night, with a whole host of top music talent set to perform at the event. The awards will commence at 8 p.m. ET from the Nokia Theater in Los Angeles and the action can be watched online through free live stream (details below).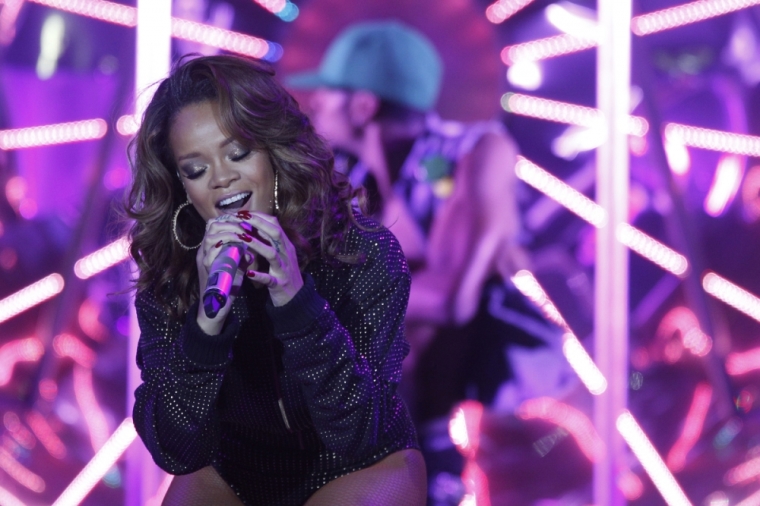 A pre-show of the award ceremony, titled "Coca-Cola Red Carpet LIVE!" will take place at 5 p.m. to 8 p.m. ahead of the main live event. The Red Carpet pre-show of the event can be watched online via the live stream link by clicking here.
Former NSYNC member Lance Bass will be hosting the red carpet show, along with Jordin Sparks. Fifth Harmony, Jesse McCartney and Jabbawokeez will be among the performers on the red carpet pre-show.
It has already been confirmed that this year's American Music Awards will honor singer Rihanna with the first ever AMA Icon Award.
Rihanna, who will also be performing on tonight's show, has also been nominated for Best Female pop/rock artist.
Tonight's lineup of performers include Rihanna, Miley Cyrus, Katy Perry, Lady Gaga, Christina Aguilera, Jennifer Lopez, TLC, One Direction, Justin Timberlake, Macklemore & Ryan Lewis, Ariana Grande, Imagine Dragons, Florida Georgia Line.
Macklemore & Ryan Lewis lead the nominations with six nods, followed by five nominations for both Justin Timberlake and Taylor Smith.
American Music Awards 2013 - Miley Cyrus, One Direction, Lady Gaga - Performances - Prediction