Amber Rose Billboard Awards Style: Statement Shades a Red Carpet Hit (PHOTOS)
Amber Rose Billboard Awards Style: Statement Shades a Red Carpet Hit (PHOTOS)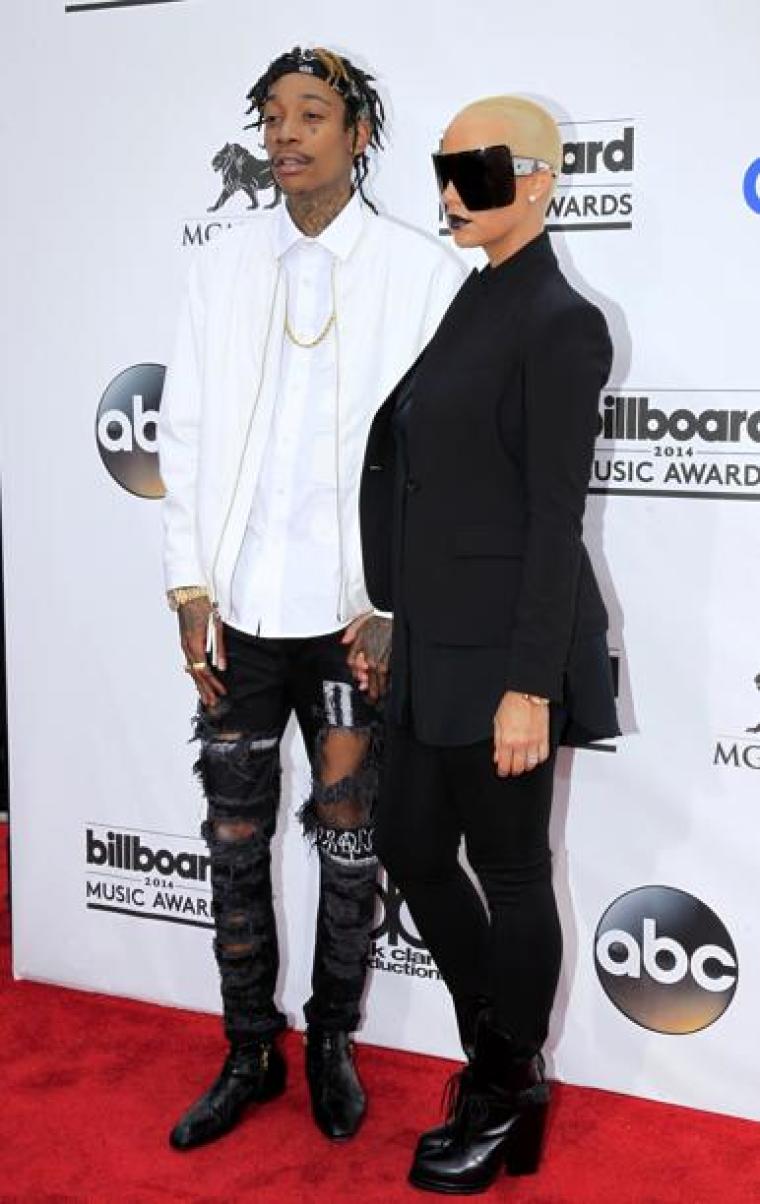 Amber Rose wowed fans while posing on the Billboard Awards red carpet on Sunday by sporting oversized sunglasses.
TO SEE MORE PHOTOS OF AMBER ROSE' BILLBOARDS LOOK CLICK HERE
The socialite, 30, and wife of rapper Wiz Khalifa arrived at the 2014 Billboard Music Awards wearing head-to-toe black and statement sunglasses. Rose, who rose to stardom in 2008 while dating Kanye West for two years, is renowned for taking fashion risks and fans hailed her futuristic look on social networking site Twitter.
"Amber Rose looked amazing. Where can I get those glasses? #billboards," one fans tweeted.
"I love Amber's style. Simple and elegant yet unique. She always takes risks #billboards," another wrote.
"Those shades are everything. Amber Rose looks fierce at the Billboards! #werk," another tweet read.
The socialite sported her trademark short blonde hair and dark lips while wearing black tights, a black shirt and jacket. Khalifah opted for black ripped jeans paired with a white shirt and jacket.
Rose, who shares a one-year-old son Sebastian with Khalifa, posed for photos alongside her husband before making her way into the event. Inside she mingled with stars including Nicki Minaj, who shared a photograph of the socialite on Instagram.
"Oh hey Am," Minaj captioned in the photo which Rose retweeted.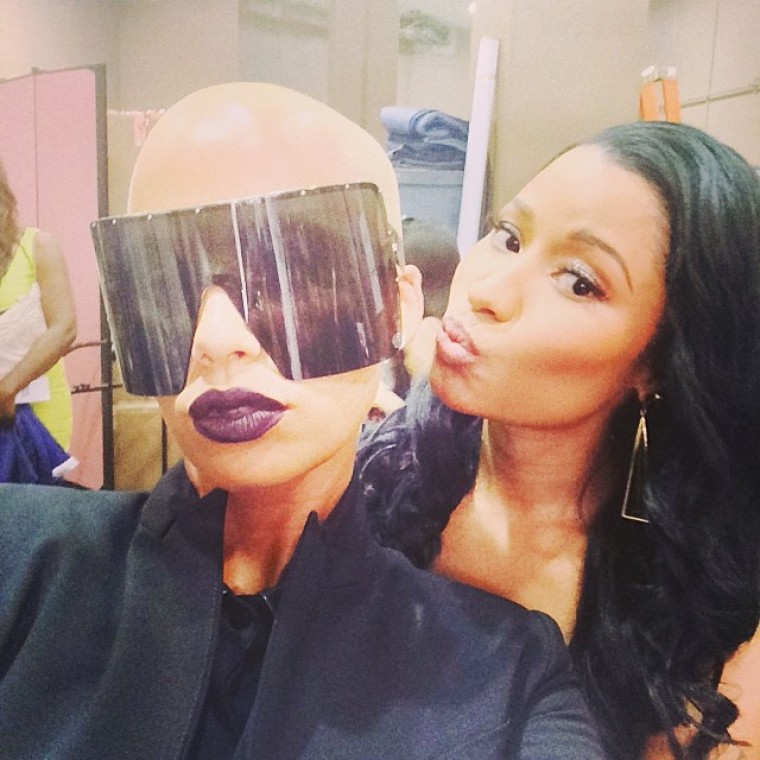 Highlights of the evening included performances by Pittbull, Jennifer Lopez, Lorde, Miley Cyrus and Katy Perry among others.
A posthumous Michael Jackson took to the stage to sing his hit new song "Slave to the Rhythm" from his posthumous album "Xscape," and the hologram performance moved fans and received a standing ovation. Critics described it as the "Billboard performance of the night."
"The Hologram of MJ is extraordinary. Mind blown," one twitter user wrote.
"Michael Jackson has resurrected. There is no way that performance last night was a hologram," another wrote.
"Amazing!! Best billboards performance of the night #RIPMJ," one seemingly impressed fan tweeted.