Anna Nicole Smith Daughter Dannielynn Birkhead Attends Kentucky Derby as Mary Poppins (PHOTO, VIDEO)
Anna Nicole Smith Daughter Dannielynn Birkhead Attends Kentucky Derby as Mary Poppins (PHOTO, VIDEO)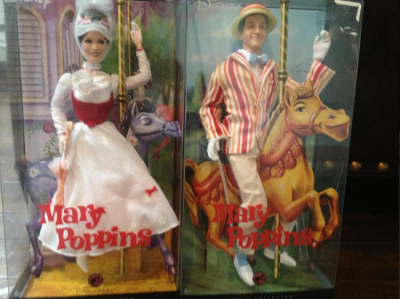 Anna Nicole Smith's daughter has attended the Kentucky Derby on Saturday, according to reports.
Dannielynn Hope Marshall Birkhead was seen at the annual event in Louisville, Kentucky on Saturday accompanied by her father Larry Birkhead.
Dannielynn dressed for the occasion, wearing an elaborate dress, and she was more than happy to pose for waiting photographers as she arrived at the event.
The six-year-old's white gown seemed to be fashioned from a dress worn by her mother at the derby way back in 2004.
Dannielynn and her father wore matching costumes to make them look like characters from the Disney classic "Marry Poppins."
The little girl seemed to be the center of attention as she made her way around the event, and many who spotted her commented that she looked the spitting image of her late mother.
Dannielynn's gown had a red trim and came with a matching parasol and shoes, where as Birkhead wore a multi-colored striped jacket and a straw hat. He also had a fitting blue bowtie, and his efforts to look like actor Dick Van Dyke from Marry Poppins seemed to be successful.
Prior to the event, Dannielynn's father had taken to his social media account to tweet that his daughter wanted to dress up as Mary Poppins for the event.
Reports have claimed that the dotting father had his daughter's dress and his outfit designed specifically for the occasion to make her day as special as possible.
This is not the first time that Dannielynn has attended the Derby. In last year's event in Louisville she also attended, wearing a floral dress with flowers in her hair.
Dannielynn's father has managed to keep his daughter out of the public eye for her short life so far, having understood the struggles Anna Nicole Smith had during her life with the extreme attention she received.
However, it appears as though she has stepped out for specific special occasions such as the Derby, and some Broadway shows.
Dannielynn has also recently started modeling for Guess Kids.